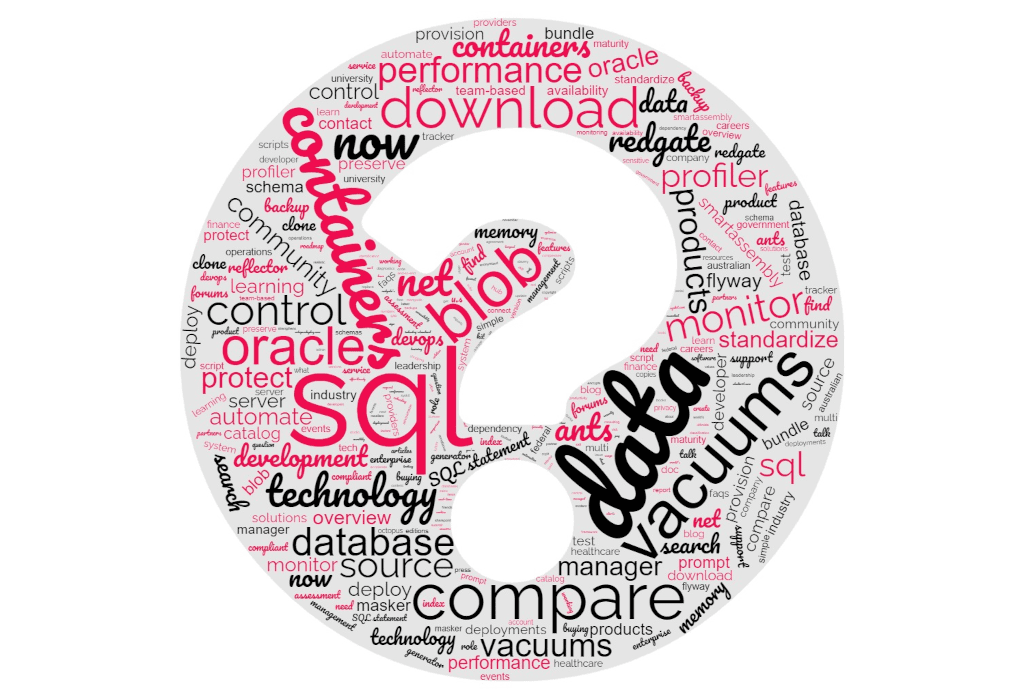 If four months ago you had asked me about Vacuums, Containers and Blobs, I would have thought you were referring to household items. And now? Well, I still can't tell you the intricate details or mechanisms of Vacuums, Containers or, er, Blobs, but I at least understand their function within the IT and software development world. There are also a myriad of other words I'm now a lot more familiar with.
Before I joined the marketing team at Redgate my knowledge of SQL was limited. In short, I had two data tables and I needed different columns from each to make a new table. The solution? A SQL statement that I could automate within my email software platform. And that was it.
Safe to say, it's been quite a steep learning curve since, but a rewarding one too.
Why move to tech?
As someone who lives in Cambridge, I was aware of three business sectors which have made the city their UK hub: Healthcare, Technology and Education. Having previously worked in education (which is a notoriously slow sector), I thought I'd try something new.
Technology and IT felt exciting, businesses in the area are flourishing and making big investments, and there are lots of opportunities out there. However, it was important to me to find somewhere which had a good reputation with both customers and staff. Redgate, to me, seemed like an obvious choice because it's an established Cambridge company with a worldwide presence, and it's known for having a great workplace culture.
So I applied for, and got, the position of Content Marketing Manager.
What are the challenges with moving to tech?
The biggest challenge was my own self-doubt. Applying for a role in an industry I had never worked in before initially felt intimidating, but I realized the importance of transferrable skills and ensured I played to my strengths and existing experience.
(I'm also still getting used to US spelling – the US is our biggest market, so it's out with the Cambridge English Dictionary and in with the Merriam-Webster Dictionary.)
I also have to admit that in my first few weeks, imposter syndrome started to creep in. However, after many one-to-ones with colleagues, I realized that everyone's background is different and Redgate was an introduction to tech for many of us.
Any remaining unease soon dissipated as the company has a fantastic onboarding program. Since joining I have been involved in many training sessions and within just a few months I have developed a good understanding of the solutions we offer.
It's also worth mentioning how approachable everyone is, and how they always make time available to answer any questions I have, regardless of their position.
What am I looking forward to?
The future for technology is endless and it's really motivating to be part of something so fast-moving. I'm enjoying the fact that every day I learn something new and, while there are lots of things to do, there's time to do it.
Since joining Redgate I have met many fascinating people including Steve Jones, a Redgate Advocate and editor of the tech website, SQLServerCentral; Grant Fritchey, another Redgate Advocate who's often referred to as 'The Scary DBA' (he's not scary); and of course Louis Davidson, a Microsoft MVP and the editor of Redgate's technical journal, Simple Talk.
I find myself listening with intent when they speak and in genuine awe at the sheer amount of knowledge these individuals hold. I'm looking forward to the day where I'll be able to understand everything they say and perhaps even give an insightful response about a Vacuum, or a Container, or even a Blob.
Yes, at times it still feels like I need a language translation tool, but at least IT are finding my Google search queries entertaining … "Hey Google…what is a blob?"
If you're thinking about your next career move or are looking for an exciting new opportunity, we're hiring for a number of roles. Take a look at Redgate's current marketing vacancies.
We're always on the lookout for exceptional marketing talent, so if there's nothing suitable right now, join our talent pool and we'll let you know about any suitable new opportunities.
Read next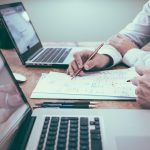 I started my career at Redgate as an Account Based Marketing Manager, which I wrote about in a previous post in this series. In that role, I focused on using insights, research and collaboration to inform personalized campaigns that delivered against joint sales and marketing objectives in a defined segment. When an opportunity came up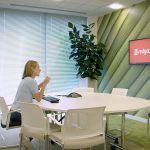 Like lots of companies, Redgate has moved to a hybrid working model with some people working mainly from home and others now returning to the office a few days a week. It's also changed the way we recruit people, with interviews over Zoom and new people often starting their careers at Redgate without coming to
Was this article helpful?