When it comes to deploying SQL Server databases, Octopus Deploy and ReadyRoll make a great team. And with our new plugin you can get set up in record time!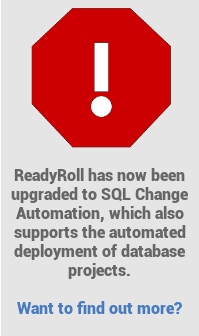 You can use Octopus Deploy Step Templates to provide a user interface for common tasks. We've created a ReadyRoll step template you can drop into your process. Instead of having to use variables, you can use our step template to fill in your database connection details.
You still get all the benefits of using Octopus Deploy with ReadyRoll, including:
Deploy to all your database environments using a simple, numerically-ordered script naming convention
Use any Octopus variable in your SQL scripts (including the host of built-in variables)
Deploy to either your on-premise SQL Server instances or (hosted) Azure databases
It's just that little bit easier to get up and running now!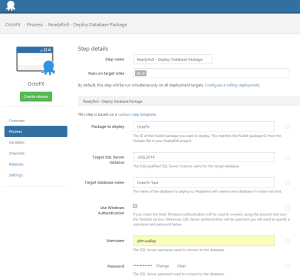 Tools in this post
SQL Change Automation
Continuous integration and automated deployments for your SQL Server database.