A couple of weeks ago, the 2018 Accelerate State of DevOps Report from DORA was published which, for the first time, included database development as a key technical practice which can drive high performance in DevOps.
But why has database development suddenly emerged as a candidate for DevOps? What have been the drivers that have made acclaimed DevOps researchers and authors like Gene Kim, Jez Humble and Nicole Forsgren conclude that integrating database work into the software delivery process positively contributes to continuous delivery?
Now's your opportunity to find out directly from Gene Kim himself. On Tuesday, 25 September, he'll be joined by Microsoft MVP and editor of SQLServerCentral, Steve Jones, in a webinar to take a closer look at the findings from the Report.
They'll be talking about how software delivery performance unlocks competitive advantages like increased profitability and productivity, market share and customer service. They'll also be taking a deeper dive into why and how key technical practices like database change management, monitoring and observability, continuous testing, and shifting security left drive that high performance.
This is a unique opportunity to see an acknowledged expert in DevOps and a renowned figure from the SQL Server world come together to discuss the common ground that now exists between application and database development rather than the differences.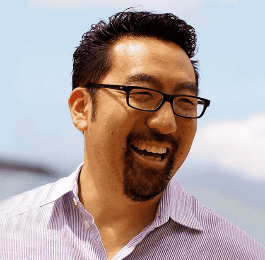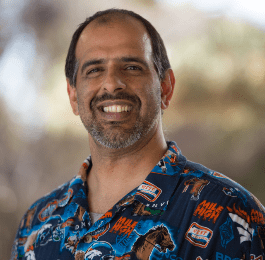 An award-winning CTO, researcher and author, Gene Kim was founder and CTO of Tripwire for 13 years and is the co-author of the books 'The Phoenix Project: A Novel About IT, DevOps, and Helping Your Business Win', 'The DevOps Handbook', and the Accelerate State of DevOps Report.
You'll probably already be familiar with Steve Jones who worked as a DBA and developer for a variety of companies, before co-founding SQLServerCentral.com in 2001. The full time editor of the community site since 2004, he is a well-known figure in the SQL Server world and has presented at dozens of conferences across the globe.
Join Gene and Steve and you'll learn how:
Software delivery performance unlocks competitive advantages
Key technical practices like database change management drive high performance
Including the database in DevOps balances delivering software faster with protecting business-critical data
The cloud improves software delivery performance
Outsourcing contributes to low performance
The advantages of DevOps apply across all Industry sectors
The one hour webinar is being hosted by Redgate at 17.00 BST on Tuesday, 25 September, and you can find out more about it on our events page or register immediately online.
The 2018 Accelerate State of DevOps Report can also be downloaded online from DORA.
Was this article helpful?