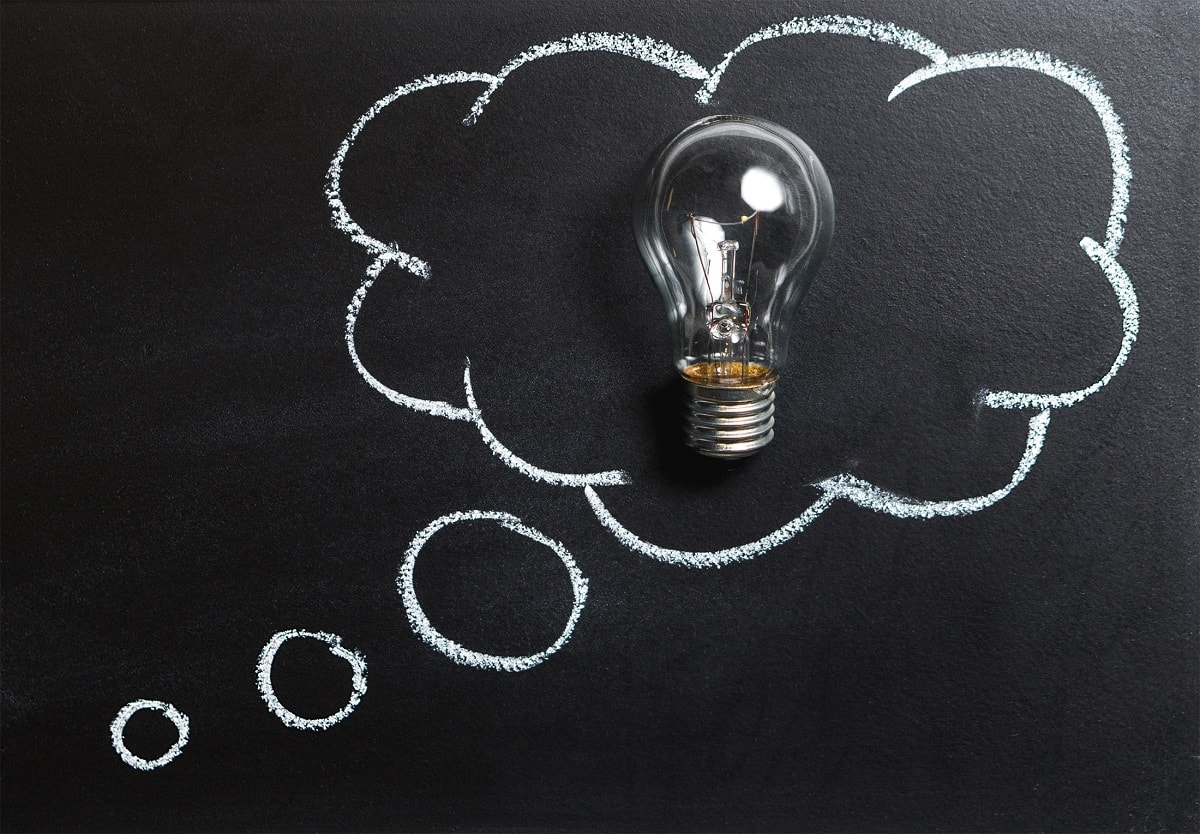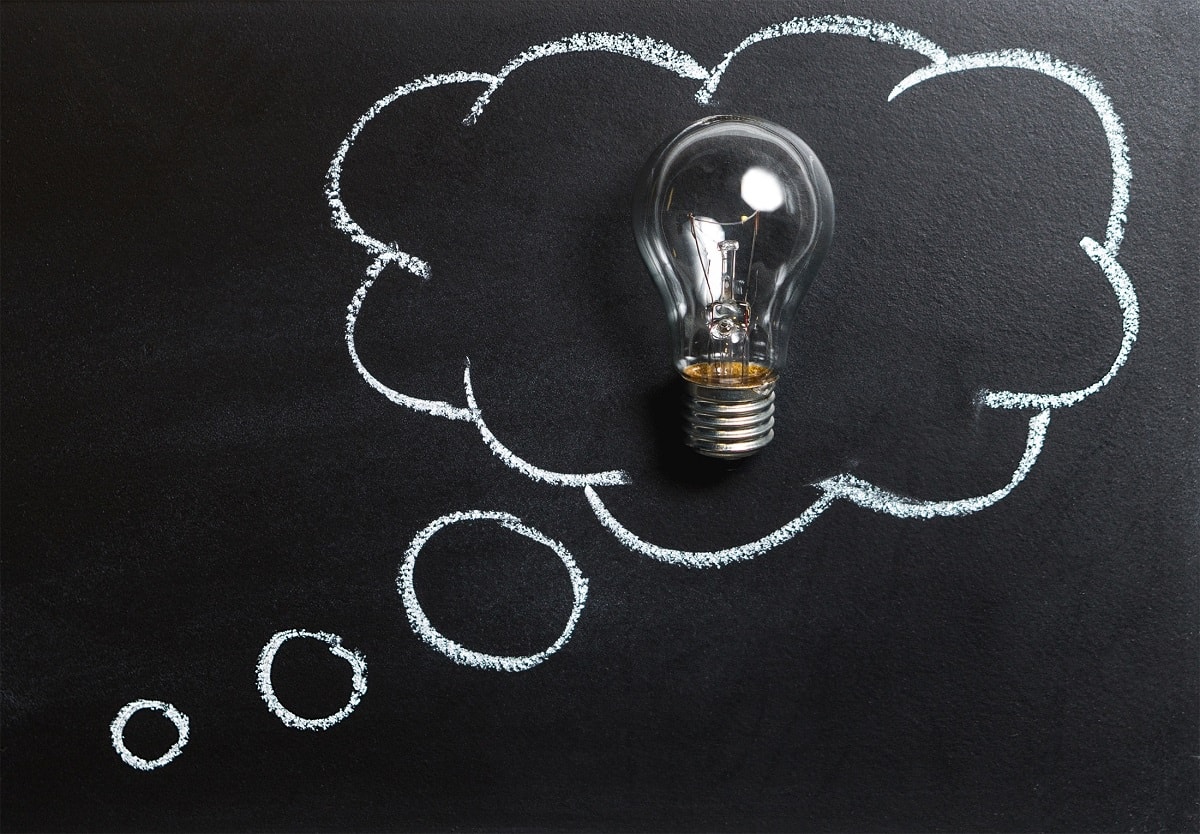 Redgate recently published the third annual State of Database Monitoring report, which explores how organizations are monitoring their estates, what their biggest challenges are, and what the future trends for the industry are likely to be. Nearly 1,000 database professionals took part from a whole range of sectors, in organizations of every size, and from all around the globe.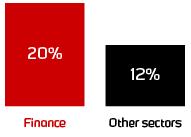 We've now published a special Financial Services edition of the report to put a spotlight on the way the sector is working and how the needs and concerns differ from other sectors. A prime example of one of the differences that surfaced was the biggest challenge facing organizations in the next 12 months. For the general business world it was improving performance, but for Financial Services respondents, 20% said the most pressing concern came out as migrating to, and integrating, with the cloud – far ahead of everyone else.
Does this mean those in Financial Services care more about integrating with the cloud, or are they slower to get on board? This blog post explores where the sector sits on the issue, what the future looks like, and how Financial Services businesses are preparing to monitor their estates even after cloud migration.
Is the Financial Services sector behind when it comes to cloud adoption?
It was shown in Redgate's State of Database DevOps Report earlier this year that the Financial Services sector is consistently ahead of other industries when it comes to the frequency of releases, quality of deployments, and overall DevOps adoption. The same themes shine through in the case of priorities when adopting DevOps, with the number one driver being increasing the speed of database delivery.
The demands on the industry certainly make for a competitive and fast-paced development landscape. But despite the sector being ahead of the curve in many ways, it is known to be a relative latecomer when it comes to cloud adoption. This may be down to an underestimation of the positive impact cloud integration can bring, but there are also the pain points to consider. Financial Services is an established and longstanding sector, and organizations are commonly burdened with legacy systems and internal processes which are not always conducive to swift and straightforward digital transformations.
The cloud is, though, a crucial part of creating a digital-ready infrastructure as it allows business to build rapidly, deliver faster, and work anywhere. Migrating to the cloud is a common feature of many digital transformation plans in Financial Services and integrating with the cloud can, in itself, facilitate the fruition of other digital initiatives.
That said, a study by the Genpact Research Institute and ACORD found that 68% of insurance organizations name legacy systems as the biggest hurdle to digital transformation. The banking world has similar issues to contend with. Alongside the traditional difficulties of managing large estates containing a lot of Personally Identifiable Information (PII) are heightened security concerns and the regulations businesses are obliged to comply with. As Chris Yates, VP of Tech at Republic Bank, notes:
"The cloud presents its own challenges for financial organizations, especially those that have heavy regulations and InfoSec teams in place. Migrating and integrating effectively takes partnering and collaborating with many teams to achieve the ultimate goal of data governance as well as process protection."
When planning a move from on-premises systems to the cloud, there are some additional factors for Financial Services organizations to consider when it comes to effective database monitoring. While many use third party monitoring tools for their databases and applications, monitoring databases in the cloud or across hybrid environments brings new and unique requirements which traditional monitoring tools may not be suitable for.
The cloud is the future for Financial Services
Business in Financial Services are now catching up in their move to the cloud – and making up for lost time too. In its Trends in AWS Spending report, CloudTech by VMare analyzed more than a billion dollars of cloud spend between 2018 and 2019 and found that the overall expenditure in Financial Services had grown substantially faster than the majority of other sectors.
There is further planned investment among insurance companies too, with a Deloitte survey, The four trends that define insurance in 2020, showing cloud technology at the top of the list for investment over the next three years.
Banking firms are also migrating more than ever, with The Accenture Cloud Readiness Report for Banking finding only 3% of respondents in the banking industry had not started thinking about the cloud and had no strategy in place. That said, they also reported that only 26% had a more mature strategy in place, which demonstrates that, much like DevOps adoption, cloud migration is an evolutionary process.
What's driving the migration to the cloud in Financial Services?
Organizations in Financial Services must continually strive to stay relevant in a tech-centric world, or they risk being left behind. There is also the fact that adopting cloud-based solutions can help relieve some of the challenges that come with digital transformation on a larger scale. But decisions to move to the cloud are not just driven by IT concerns about where best to house data. Business considerations like how it can provide added speed and flexibility, ease large-scale growth, and save costs through operational efficiencies are coming into the picture as well.
In addition to the above drivers, the recent global pandemic appears to be accelerating things. According to PWC's CBI Financial Services Survey (Q2 2020) the fallout from COVID-19 has heightened the value of digital distribution and agile cloud-based IT, adding to the natural shift to the cloud.
How does this effect monitoring?
We've established that the cloud is the next step for many Financial Services organizations, from traditional banks to insurance companies, but how can they continue to monitor effectively?
Find the right third party tools
Firstly, the right third party tools can help with the process and here the Financial Services sector is already ahead. 66% of Financial Services respondents in the 2020 State of Database Monitoring report use a paid-for monitoring tool like SQL Monitor, compared to 39% across other sectors. It is also the only sector where zero respondents reported not monitoring their databases.
Perhaps as a result of the bigger investment in monitoring solutions, Financial Services respondents are more likely to make higher demands on third-party tools, and expect more features that let them do their job faster, provide better support when required, and monitor in the cloud as well as on-premises.
A key difference with monitoring in the cloud, as opposed to on-premises, is that organizations are likely to be monitoring a database on a machine over which they have no underlying responsibility or access to. This means that some metrics they may be accustomed to are not available, or are no longer relevant. They therefore need to find a monitoring solution that's compatible with all of their databases and provides a view of their entire estate with a consistent interface. A lot of the metrics and overview will be consistent regardless of where servers are hosted, while others will be unique to the location of the server with, for example, metrics on disk usage only relevant for on-premises systems.
Support large and growing estates with cloud storage
We also saw from our Database Monitoring Report that while there is a general move to larger estates across all sectors, the Financial Services sector is the front-runner and has a higher propensity for scaling when compared to other sectors. This goes some way to explaining the greater use of third-party monitoring tools, which provide better oversight when managing data on this scale, in addition to supporting other initiatives like data security concerns.
Cloud integration can complement growing estates by providing more cost-effective alternatives to housing everything on-premises. There are lower operational costs due to the reduced overhead infrastructure, as well as the unlimited, and relatively simple, options for scalability. And with the right monitoring solution in place, no matter where organizations are in their cloud-migration journey, they can still get all the answers they need about the health of their estate, whether their databases are hosted on-premises, in the cloud or a mixture of both.
Monitor everything remotely
The move to the cloud also complements remote monitoring, which is something the world today is finding to be more important. Visibility into on-premises non-production systems, for example, doesn't need to be compromised by people not being physically in the office. A modern monitoring tool should be able to monitor on-premises servers as easily as those in the cloud – and provide a single, web-based pane of glass view of every server and every instance, wherever they are.
Summary
Financial Services businesses are very likely to have mature third-party monitoring solutions already embedded into their data management and deployment processes. It's now imperative they ensure those solutions are fit for purpose as they continue to scale, retain a competitive edge, and migrate to the cloud.
Download the Financial Services edition of the 2020 State of Database Monitoring for tailored insights into how the sector is adjusting and adapting server, instance, and database monitoring to address the challenges it faces.
And for more information about how to optimize the performance and ensure the availability of your databases and servers, visit our monitoring resources page.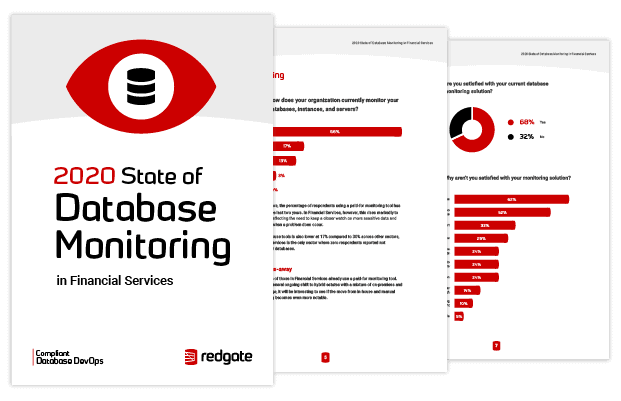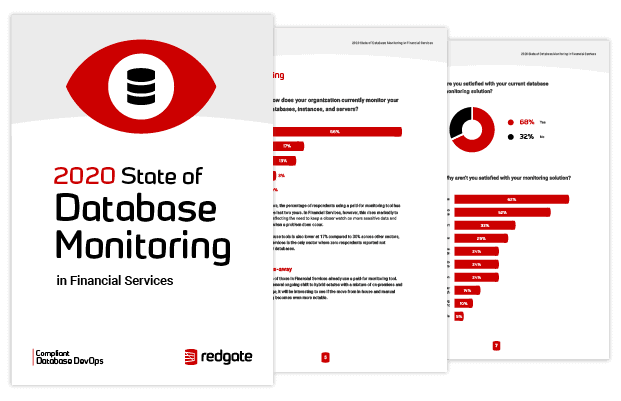 If you'd like to see how Redgate's SQL Monitor can help you monitor large, hybrid estates more effectively, you can also download a fully-functional 14-day free trial, or try our live online demo environment.
Was this article helpful?