A few months ago, we told you about some upcoming changes to our licensing system to make using and managing our products a lot easier.
Since then we've incorporated user account licensing into the latest versions of several Redgate products (SQL Compare, SQL Data Compare, SQL Source Control, SQL Data Generator, SQL Dependency Tracker, SQL Doc, SQL Multi Script, and SQL Test). If you're an end user of any of these products, you'll have been asked to log in with a Redgate ID to activate a new version.
As a license owner (normally the person who purchased the product), when you log in to the Redgate website with your Redgate ID, you'll notice the My products tab has been updated to show additional information about your product licenses: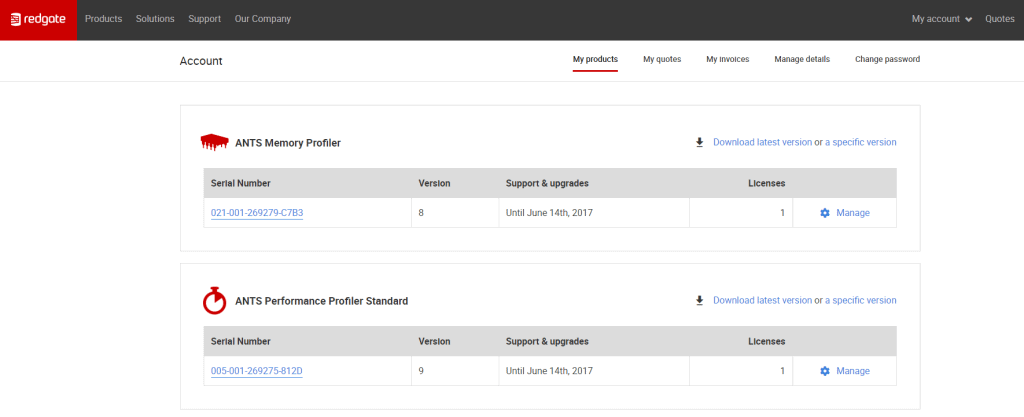 When you click through to the detailed page for a product, you'll also see a new section which lists identified users who have activated a product with a Redgate ID: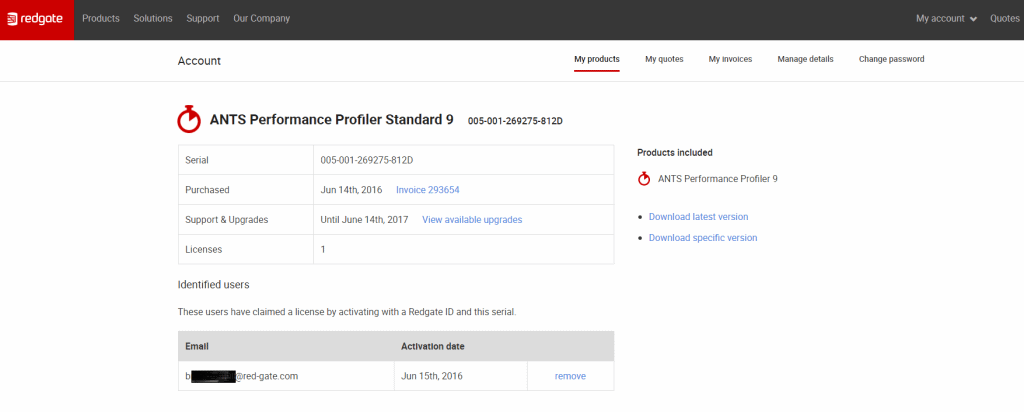 Alongside each user, there's a Remove link – if you click this, it deactivates the license for that user. This comes in useful, for example, if you've had to reinstall your PC but forgot to deactivate any Redgate licenses first. Previously, when you reinstalled Redgate tools on a newly built PC, you would have been unable to activate them because our licensing system believed they were still activated on the old PC. You would have had to contact Redgate support to change the activation status, allowing you to activate on the new PC, which was time-consuming and quite annoying. The new self-service option in the license management portal frees up the activation, so license owners can deactivate remotely.
In the coming months, we'll continue to integrate user account licensing with more tools such as SQL Prompt. We'll also extend the functionality in the portal to allow the license owner to invite users to activate a license. This and the ability to deactivate remotely were the most requested features in our user experience trials, but if there's something else you'd like to see, do get in touch or leave a comment below.
For more information on our licensing system and license management portal, you can also read our documentation.
Was this article helpful?