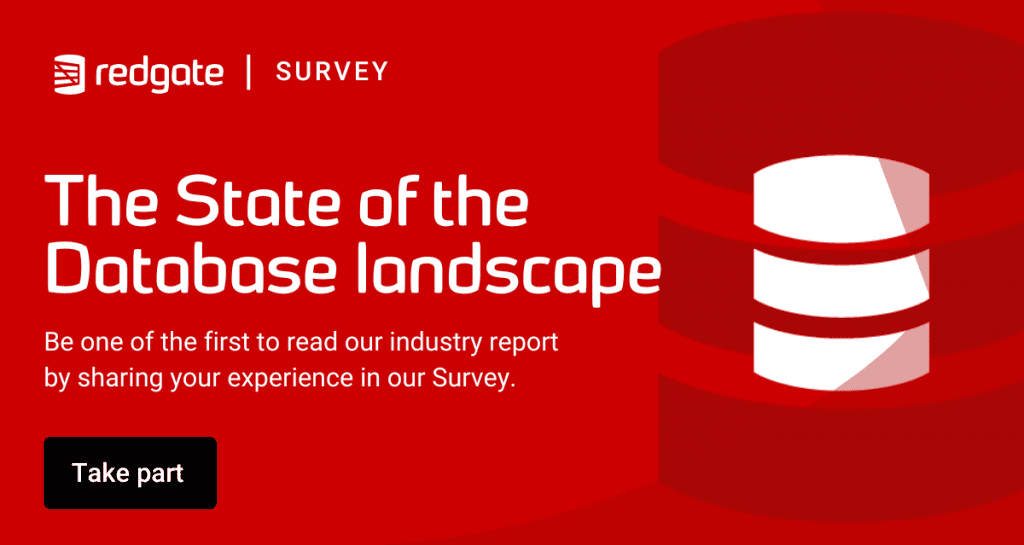 The database landscape is constantly evolving, from migrating to the cloud to introducing continuous delivery with DevOps, and from incorporating Platform Engineering approaches to using Generative AI. The pace of change is also faster than ever, and it's bringing more and more challenges with it.
But how are those changes affecting the daily work of data professionals now, and what changes are coming up that you need to know about?
To find out, we're launching The State of the Database Landscape survey. It will reveal what's going on, why it's going on, and what you can do to meet the new challenges – and you can be among the first to find out what it reveals.
Be part of our survey and see how your experience compares with your peers
Since 2016, we've surveyed the global tech community and published The State of Database DevOps Report. From its inception, more than 10,000 IT professionals have contributed, with the resulting insights featuring in many key industry publications such as ZDnet, Computer Weekly, The New Stack, and many more.
With new challenges arising for database management and development, and emerging business needs and trends, we're going deeper with our latest survey and exploring a range of topics:
Database platforms and practices
Continuous Integration and Delivery
Database security and monitoring,
Cloud migration
Generative AI
Platform Engineering
We're curious to see the impact of multi-platform database environments as well as new technologies penetrating the market, such as AI and how it's being used. Has it created tangible benefits, for example, such as teams working more efficiently, and what are the problems it brings with it?
Find out all of the answers first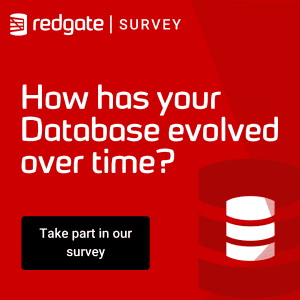 If you're interested in discovering what's happening out there, you can receive a preview of the survey results before they're published. Just take part in the survey to make sure you read them first. The survey runs until the end of September and we anticipate publishing the results in January.
We're interested in hearing from developers and DBAs as well as senior management and IT leaders, and the questions have been tailored to suit all levels, regardless of your technical background.
We're also offering $50 Amazon vouchers to five survey entrants as part of our $50 Amazon voucher competition. Terms and conditions apply – see here for more detail.
The State of the Database Landscape survey will run until midnight BST on September 30. So share your experience by taking part.
Read next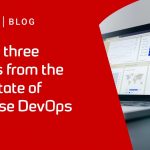 Last year was a year of unprecedented challenges for everyone in every part of the world and every industry, and it was also a year of big changes in the IT sector. The pandemic underscored the role of the IT department as an enabler and a critical part of the transition to remote working. While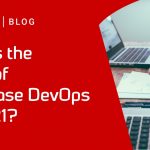 In 2017, Redgate published the first State of Database DevOps report, based on a survey of IT and database professionals from around the world. Every year since then, it has provided insights into the adoption, usage, challenges and benefits of DevOps and database DevOps. We've just launched the fifth edition of the report, which has
Was this article helpful?