The lyrics from the electro duo Daft Punk (almost) succinctly sums up what SQL Monitor V6 is all about. We've looked at what you like and enhanced it.  We've looked at what you don't like and changed it. It's now simpler and faster to diagnose SQL Server problems; the whole tool is just better.
In the previous version, we added a cleaner, easier way to view the status of your entire estate of SQL Servers, but for V6 we've looked at how, once an issue has been flagged, you go about diagnosing and fixing the problem.
The biggest change you'll find is in the server/instance overview screens. Instead of a list of SQL Server metrics without much context of what is going on, you're presented with an interactive graph showing CPU, Memory, I/O, and waits. This graph is the key to understanding what happened and why. At a glance, you're able to see spikes in the data and verify if they're 'normal' using the baseline. If they're not normal, you can drag the focus window on the graph to the time you're interested in. This then changes all the metrics below to that exact point in time. You can see what the top queries, waits, and other metrics were when the spike occurred.

Focusing the graph also brings up any alerts raised within that time period, and you don't have to leave the page to get the details. The whole graph is annotated underneath with specifics of when alerts occurred, providing extra context to the performance information and allowing you to correlate the alerts with key metrics, all in one place.
Viewing execution plans
One new feature we've introduced within the Top Query metrics, is the ability to view a query's execution plan directly in SQL Monitor. Execution plans can tell you how a query was executed by SQL Server. They are, therefore, the DBA's primary means of troubleshooting a poorly performing query. Having this inside SQL Monitor speeds up diagnosis so the root cause of a problem can be identified in just a few clicks.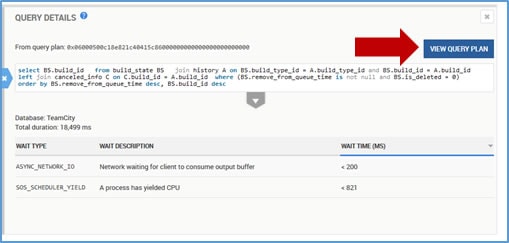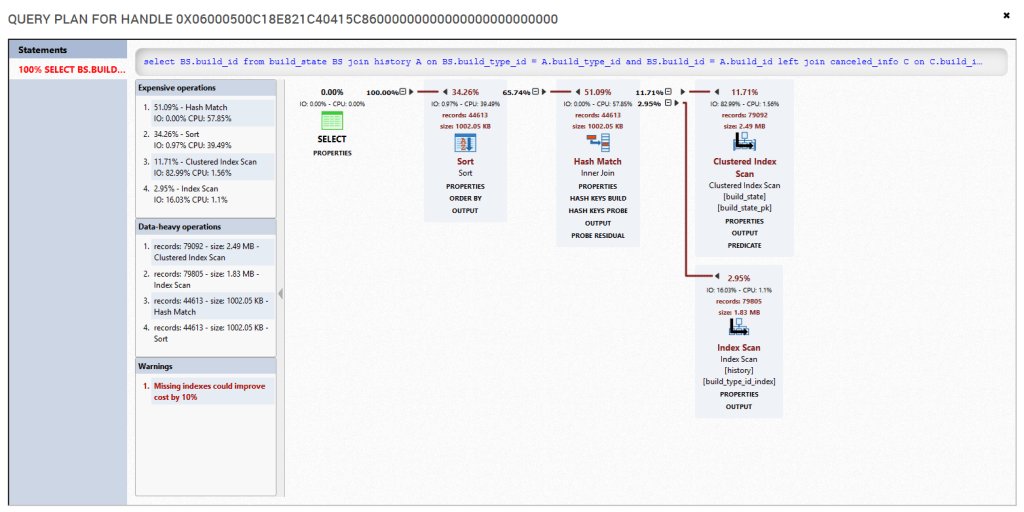 Acting on your feedback
Throughout the beta of V6, we've been asking for your views on the design and implementation via a feedback channel within the new instance overview pages. We've found this so valuable in understanding what works for you that we're going to continue it in the full version of V6. So if you do spot anything you think can be improved, we'd love to hear from you.
If you're already a licensed customer of SQL Monitor, you can download v6.0 for free.
If you aren't a SQL Monitor customer, visit the SQL Monitor page where you can download a free 14-day trial, or contact a member of the SQL Monitor team who will be able to guide you through the process.
Tools in this post
SQL Monitor
SQL Monitor is a SQL server monitoring tool that transforms the way you look at your database. It cuts your daily check to minutes, with a web-based overview of all your SQL Servers.