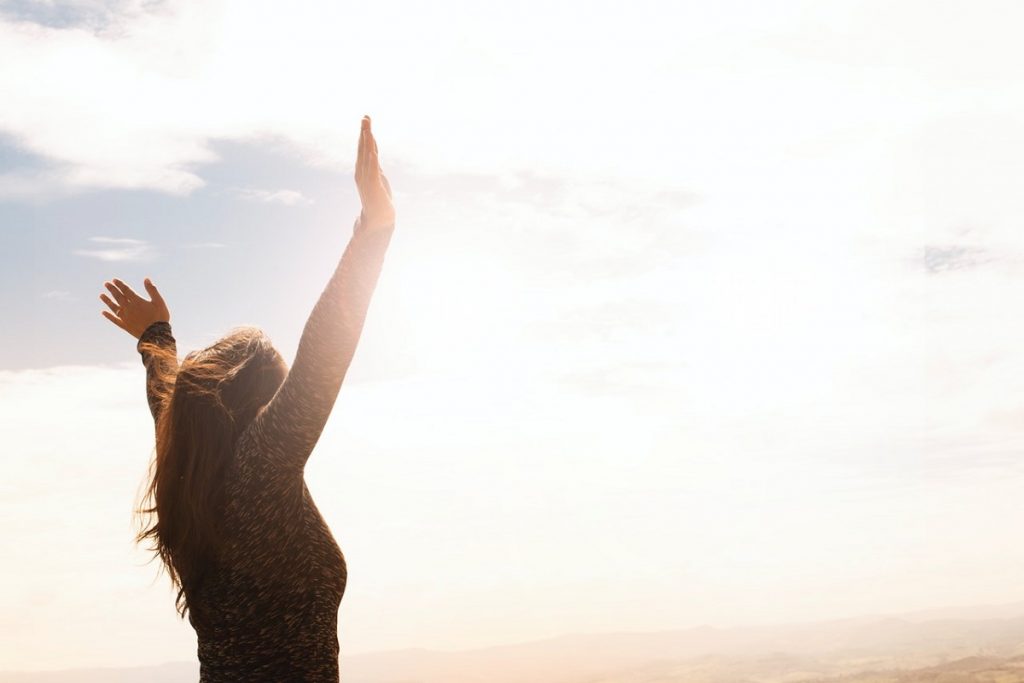 The Redgate sabbatical is one of our most popular benefits. A paid, six-week break from work every five years, there are no strings attached, and no expectations to do something related to your day job; just six weeks to spend on yourself.
What could you do with six whole weeks? What couldn't you do with six whole weeks? And how would it feel to come back to the office after a complete work-free break? I spoke to six Redgaters to find out.
What do Redgaters do with their sabbaticals?
Your Redgate sabbatical is yours to do with as you please. Most Redgaters, however, decide to either travel or learn.
Charlie Thomas, Redgate's Lead Data Engineer, took an additional two weeks of annual leave for a mammoth eight-week break. He travelled to New Zealand, Taiwan and the Seychelles, where he worked with a conservation group focused on the coral reefs, the local giant turtles and lemon sharks.
"I spent 3 days on Cousin island, which is one mile by one and a half miles wide, has one solar-powered hut and a beach with a hammock. There were never more than six people on the island, but around 80 giant tortoises and 50,000 wild birds."
Not all travel is so exotic. James Billings, one of Redgate's Software Engineers, is also a talented photographer. He took his second sabbatical while pandemic travel restrictions were in place so constrained himself to Iceland and the UK, planning ahead to make sure he got all the shots he wanted (but not far enough ahead to ensure the heating in his caravan worked, resulting in one very cold October night in Scotland!).
Dave Convery, a Web Developer in Redgate's marketing team, travelled for his first sabbatical, so chose to stay at home and work on a project for his second. He converted an old summer house into a workshop, filling it with 3D printers, painting supplies, and other things he wanted to work on in his downtime. It was the sort of project that could have taken years had Dave tried to fit it into weekends.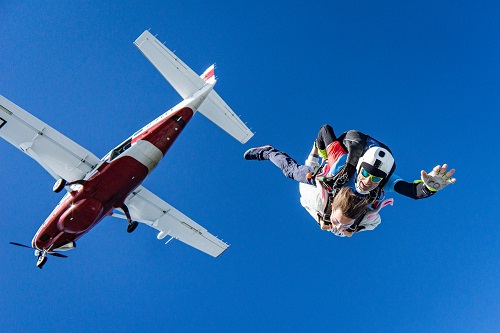 The list of things Redgaters have done with their sabbaticals is immense and varies widely; entering dressage competitions, learning how to sky dive, learning how to sky dive upside down, or simply taking spa days and catching up with their favorite sports teams.
The sabbatical gives you the opportunity to plan for something you could never otherwise make time for. It's a chance to do whatever you need to do to relax, refresh and reward yourself for five years of great work.
How does it feel to take six weeks off work?
For Becky Woof, one of our ABM Managers, it was a chance to switch off and reassess her priorities. Becky took her sabbatical late because of the pandemic. It had been a stressful few years and despite having been thinking about what she might do on her sabbatical since the day she joined Redgate, she ended up booking a last-minute, month-long trip to Morocco.
"I took some time to sit by a pool sipping cocktails, went up in a hot-air balloon, quad-biked in the desert … and was pleased to find myself thinking about work. It reaffirmed my love for what I do. When I returned to the office, I found I had energy I hadn't known I'd lost."
Dave also came back feeling refreshed after a complete break from work (other than a few social invitations). And it was just as well; while Dave was away Redgate acquired the assets of the PASS Summit and committed to continue the huge data community conference. Dave returned just in time for the next event and it was a hugely exciting and busy time for all of Redgate. For Dave it also meant lots of new stuff to learn; a new website, a new event platform, neither of which he'd seen before.
"Redgate is a great place to learn. I started as an admin and I'm now a web developer, learning as I go. Another developer on our team started on reception."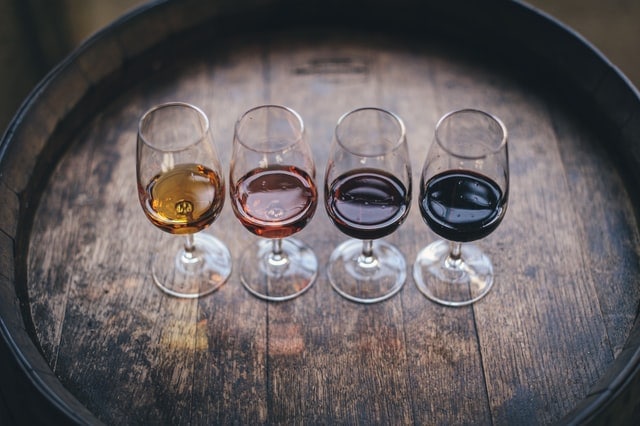 The sabbatical isn't just about the amazing things you can achieve and experience in six weeks, it's about coming back to work re-invigorated, ready to tackle new challenges and create more great software.
And even the least likely sabbatical activities can help you regain your mojo. Sara Stopford-Pickering, Head of Business Support, put her third sabbatical towards studying for a prestigious wine course.
It sounds like an ideal break, but it was a lot more challenging than Sara expected.
"It was really hard. There were 14 of us when we started and four by the end. I was the only one not in the industry. It was a great exercise in confidence building. I came back to work much more motivated to respond to challenges. I took a new look at things that I'd been stressed over before the sabbatical, and found that I could now see a way forward."
How does the rest of the business cope with someone taking a sabbatical? 
It's always a challenge to arrange holiday cover, so how do those left in the office manage when a team member is away for six whole weeks?
Dave's team is really well-established, which means many of them are on their second sabbatical and have had plenty of practice with the process. Dave timed his sabbatical to avoid the big tech events, which always mean extra work for marketing. After that, it came down to communication and commonsense.
"We try to communicate and work around it so that we're not picking up an extra half-person's worth of work."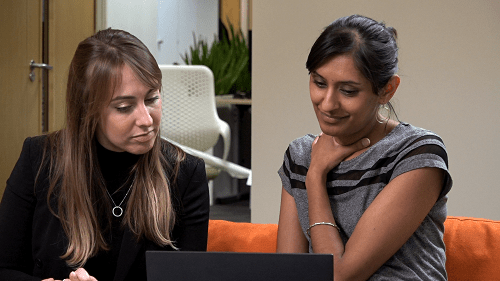 Sabbaticals can also be a great learning opportunity. Andrew Pierce, a Pre-Sales Engineer in the Pasadena office, made sure his team knew well in advance that he was going on sabbatical, and trained up some newer members to cover.
Sara also split her role, this time into three. It meant the team could spread the load during a busy time, and it gave one of her colleagues the chance to step up to line management while she was away.
Sabbaticals are the perfect time to try something new, for those staying in the office as much as for those taking time off. And things don't always go back to the way they were. Charlie's sabbatical gave him some time to reassess; when he came back, he moved into a new role and the team members who'd stepped up to cover for him carried right on stepping up.
"The sabbatical creates opportunities and forces change. Wrapping it into something you look forward to is a great way to counteract the fear of change."
What else do people love about Redgate?
The sabbatical isn't the only benefit that lets you try something new. Redgate also offers a charity day each year. Becky has used hers to clean out an RSPB reserve, to volunteer at an animal shelter and, more recently, to volunteer at a covid vaccination site. She spent the day as 'a glorified traffic light', directing people from the top of the queue. But afterwards, she was asked if she'd be willing to sacrifice some weekends as well. She went back and trained to be the person entering the vaccination data into the computer.
"I think everyone felt a bit helpless during the pandemic, it was really rewarding to feel like I was doing my part to fight it."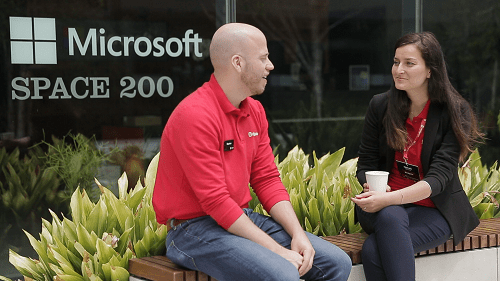 But it's not all about the benefits. For almost everyone I spoke to, people are the best thing about Redgate. Redgaters are "smart, engaged and good at their jobs; they're good and considerate people".
They value and respect those around them. Even as things change with the move to hybrid working, Redgaters make an effort to keep hold of the family atmosphere we had as a smaller company, to get to know each other and build relationships.
I like how one Redgater put it:
"I'm kind of a nerd. I like that I get to work with other nerds who care about the same nerdy things I care about."
What should you know if you're thinking of applying for a career at Redgate?
At Redgate, we're really proud of our culture and of the benefits we receive. But what we're really about is working hard to achieve great things. We don't have all the answers, but we don't expect you to either. It's about learning as we go, building our expertise and pulling on our individual strengths.
If you'd like to show our teams what strengths you can bring, take a look at our careers pages and send us your application today. 
Was this article helpful?