On Tuesday 19th March 2019, Redgate held our second annual internal product development conference, Level Up 2019. The conference took place at the Imperial War Museum Duxford, and involved 120 Redgaters coming together to share skills, knowledge, and ideas with their colleagues.
At Redgate, learning and development is important to us. We believe encouraging personal development in our teams is fundamental to building amazing products, and enables people to do their best work. This is what Level Up is all about. By bringing our entire product development organization together for a day focused solely on learning, we encourage Redgaters to learn, share, and collaborate.
What was the aim of the event?
Get people speaking and sharing
Level Up 2019 was delivered entirely by Redgaters. Our conference is a platform for Redgaters to share their skills and knowledge with each other, and to experience conference speaking in a safe environment. By scheduling short, 30 minute sessions, and including a Lightning Talks slot at the end of the event, more people had the opportunity to share their ideas. On the day, 39 Redgaters presented at Level Up 2019. Here's a post celebrating those brave speakers.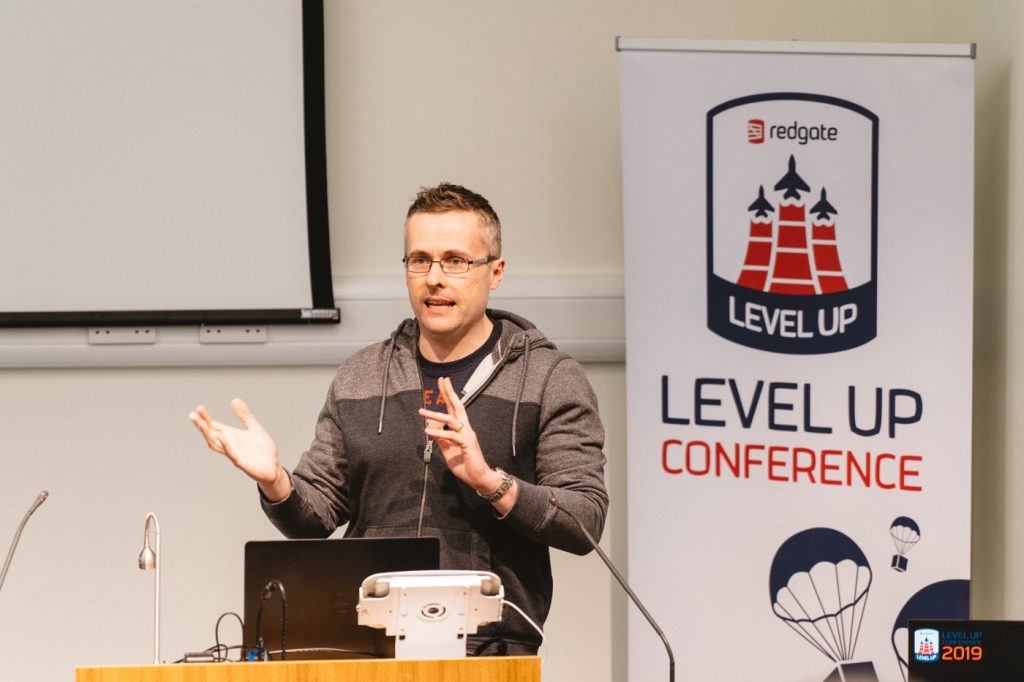 Encourage learning from people you don't normally work with
Level Up should get people out of their usual working environment to learn from people working on different things, and get fresh insights and opinions.
The event wasn't just for the product division. This year, we involved everyone working in key teams that contribute to product development, however indirectly. This meant that over 120 people attended, including people in the Marketing and Sales divisions, who delivered sessions and gave a different perspective on product development.
Tailor the content to Redgate's journey
As a growing company, there are opportunities and challenges on the horizon that we can better tackle by sharing our skills, ideas, and innovative practices with each other. We chose a headline theme to reflect this, which guided the sessions: "The Future of Product Development". Below this, there were three other tracks: Culture, Build, and Customers. These flexible grouping encouraged a range of topics, while focusing sessions on shaping Redgate's future development practices.

Give people the opportunity to organize a conference
Creating a conference is a personal development opportunity which many Redgaters would not otherwise have access to. For Level Up 2019 we assembled a diverse, six-person Programme Team comprised of engineers, coaches, and designers. This team ran the call for sessions, the voting, and speaker support phases. This worked spectacularly well, as the Programme Team developed new skills and enjoyed being part of a professional, high level event.
Celebrate what we achieved together
Level Up 2019 was a huge achievement, and many people took part in the organization and delivery of the day. We felt this should be celebrated. After a successful day of levelling up, we took over IWM Duxford's AirSpace hangar for an evening of food, fun and film. We had exclusive access to explore the hangar and it's exhibits, and watch a movie on a huge screen nestled under a Concorde. It was a memorable and social end to a great day.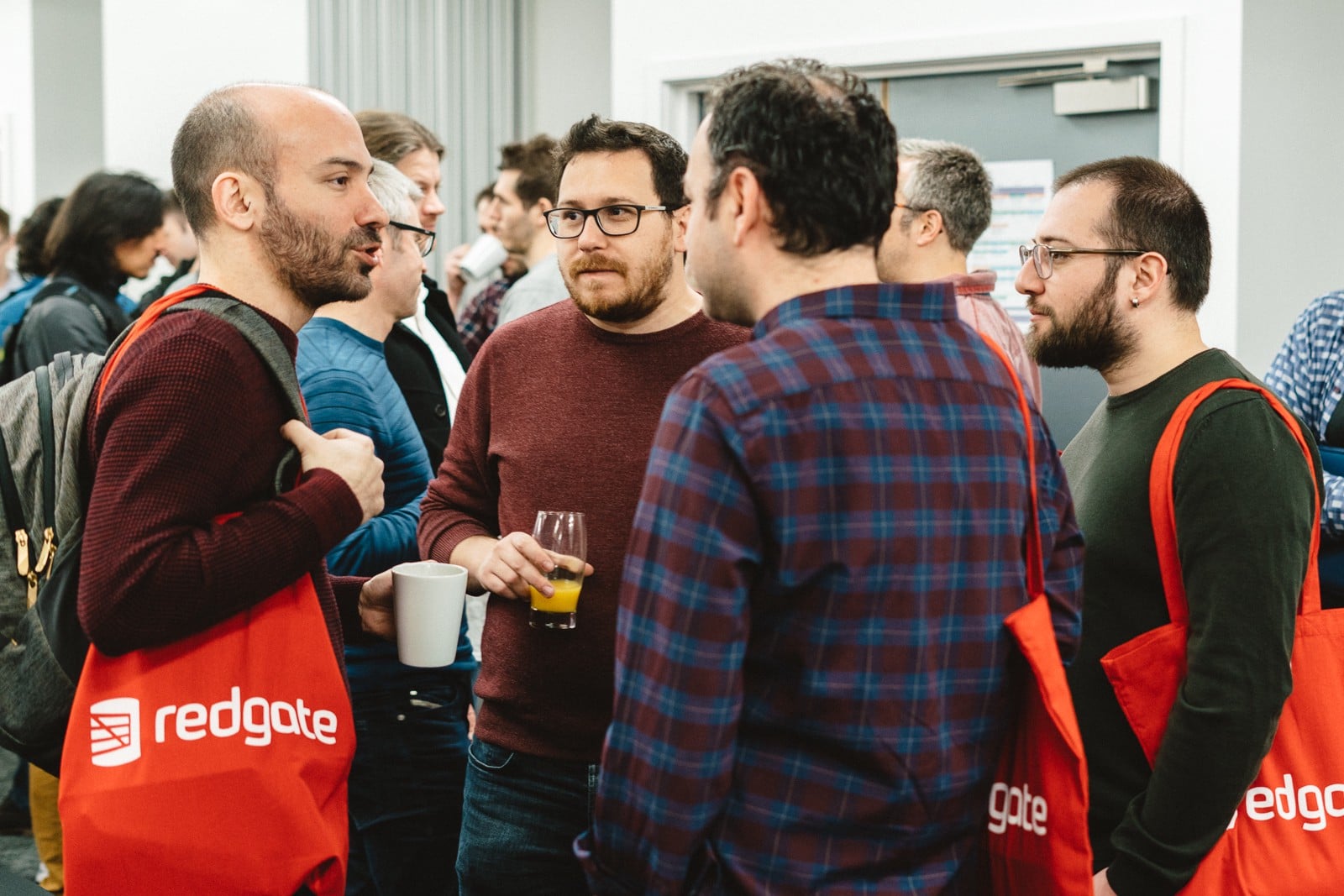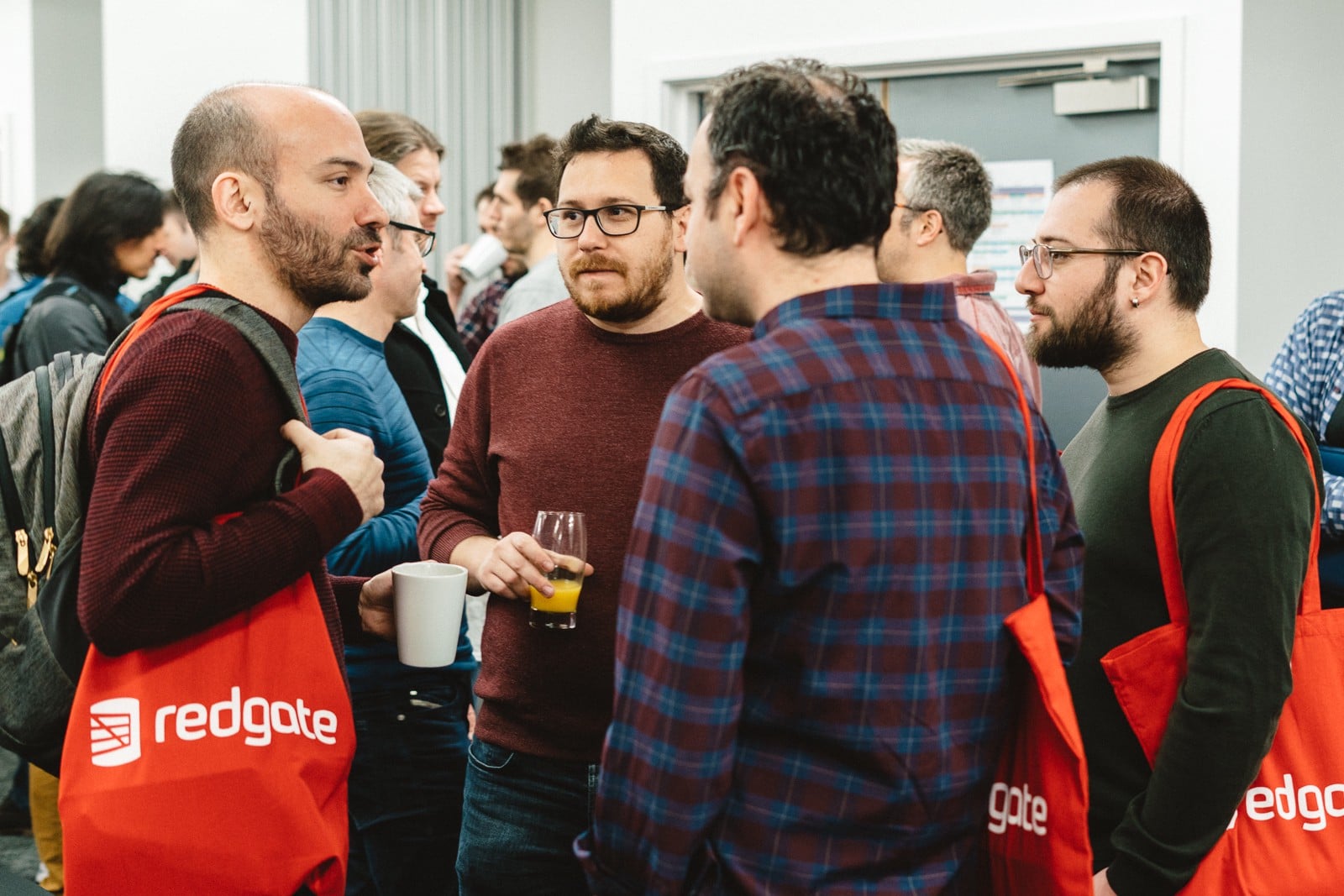 Was it successful?
The day itself was a great success and received lots of positive feedback. We ran a post-event survey to better quantify how we'd done. Attendees were inspired by their colleagues, gained valuable new insights, and enjoyed the new experiences it provided them. Overall, 98% of our survey respondents rated Level Up 2019 either a 4 or a 5 out of 5.
We've already seen so much value and impact from the event, from individual development to team learning and planning for the future. We're excited for Level Up 2020!
If you want to find out more about the Level Up conference, check out our Ingeniously Simple blog.
Was this article helpful?