Moving your data to the cloud: whether you're planning it, in the middle of the process, or currently monitoring a recent migration, there's no denying that there's a steep learning curve involved. We frequently hear stories about this extensive company-wide initiative from our community, and that's why I was thrilled to see a comprehensive agenda covering the topic at this year's Summit. Plus, the experts speaking and running these sessions are truly world-class!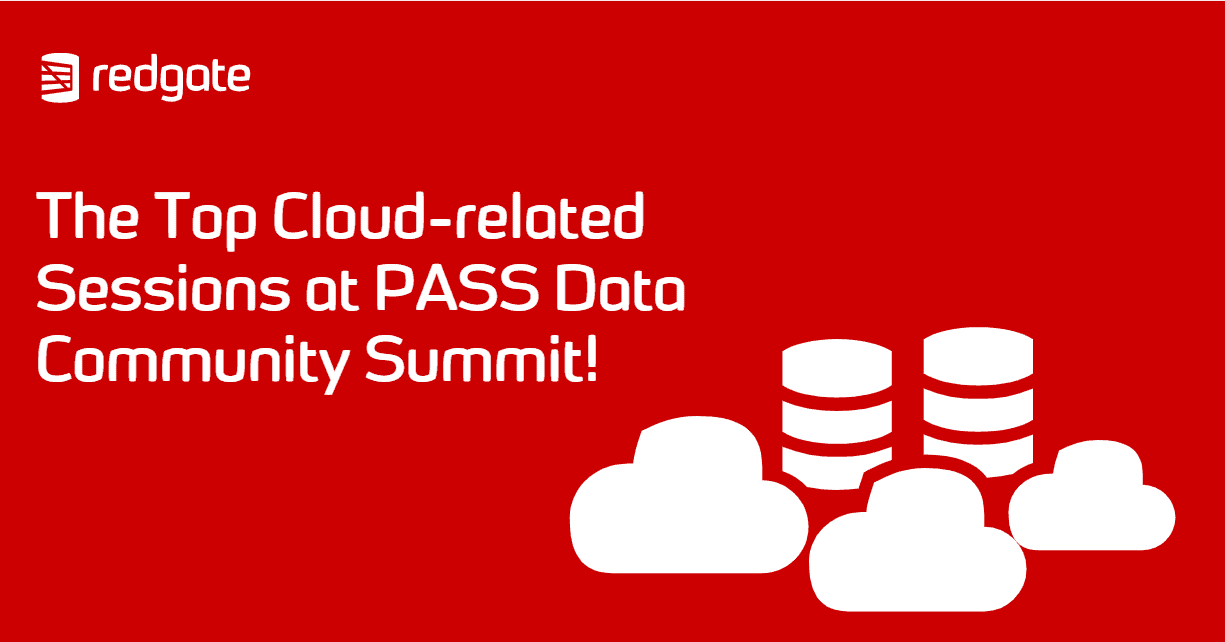 PASS Data Community Summit runs over 5 days from November 13-17 in Seattle. The first two days are Pre-Cons, with the main conference on Wednesday through Friday.
If you are able to join us for a Pre-Con, The Cloud Workshop for the SQL DBA by Bob Ward of Microsoft is not to be missed! (To get a taste of what to expect from this session, be sure to register for our free online webinar with Bob Ward and Steve Jones on September 18th).
During the main conference, there is a fantastic learning pathway that will ensure you come out the other side as an integral part of any cloud migration project team. The Cloud DBA Fundamentals learning pathway consists of the following sessions, all included in the price of your 3-day pass:
There are also some exciting stand-alone sessions to consider attending:
The full timetable for these sessions will be published on September 14th, so you can start scheduling your Summit itinerary on the website and app. Not got your ticket yet? Here's more info on Passes and Prices. We hope to see you there!
Was this article helpful?