Running into technical problems from time to time is unavoidable so we want to make sure that, when it happens, you can access help from Redgate immediately through our help center.
We've recently undertaken a review of the help center to see how we can make it even more comprehensive and intuitive, so that you can find the answers you need faster and easier.
We've written lots of new articles that can help with the queries that come up regularly as well as give you more in-depth troubleshooting information for technical problems. We also have the newly launched Redgate University, which offers free online training courses for our main tools.
Finding articles in the help center is really easy. Type your question or keyword into the search bar and articles relating to your query will be listed for you to choose from: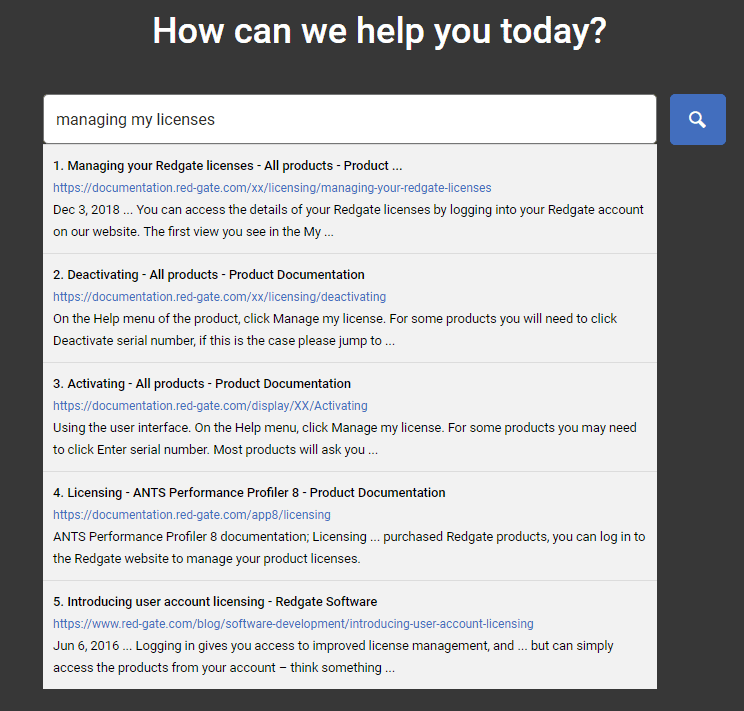 Of course, if you can't find what you're looking for, we're always here to help. With this in mind, we've also improved the process for submitting a support request. Just type your query into the subject field and matching articles will pop up as you type: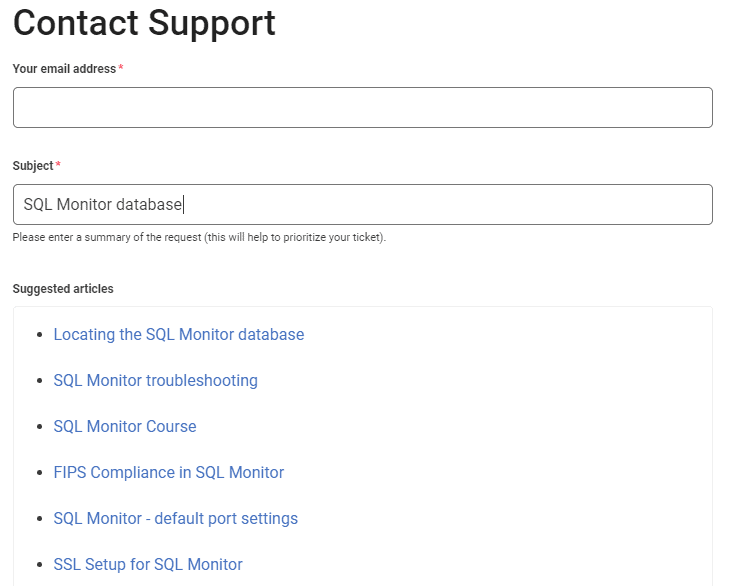 If you find your answer, you won't need to submit a support request. If you don't, you can submit a request and we'll help you.
After you've contacted us, you'll receive a follow-up reply suggesting articles that may help with your query. Again, if you find something that resolves your query, you can close the support request. If not, the request stays open and you'll be contacted by one of our support specialists.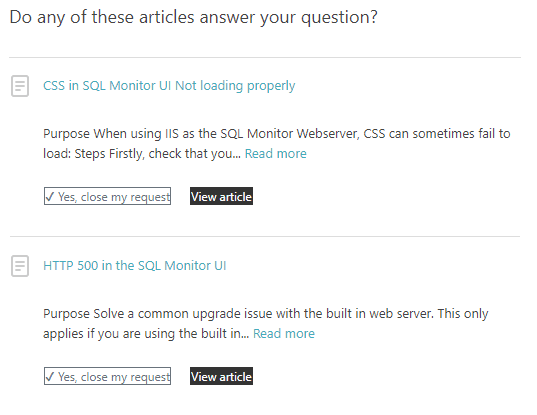 There are other resources available in the help center too:
Related posts
Also in Software development
Diversity is one of the most prominent issues faced by digital businesses today. Research from industry body Tech Nation shows that women in IT are outnumbered by men 4:1 and make up just 19% of the U...
Also in Blog
There is constant pressure in software delivery to release at speed and often. To take an idea or fix and deliver it into the hands of customers in as little time as possible. However, releasing faste...