The DevOps Enterprise Summit, Las Vegas, is back from October 13 to October 15 and, even though it's virtual this time around, it still promises to be engaging and interactive. We may not be meeting face-to-face this year, but we've designed our online booth in the Expo section of the event website to provide opportunities to learn, chat and have a little fun as well.
As a major sponsor of the event, we also get the opportunity to offer you a 50% discount on a conference pass. Just use the code VisitRedgate when you register. It's limited to the first 100 people, so take up the offer soon.
Join us to learn about the challenges of implementing database DevOps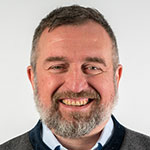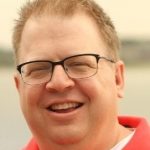 Redgate's Grant Fritchey will be joined by Stuart Ainsworth, Senior Manager at Jack Henry & Associates, in a Summit session where they'll use a live case study to give you tips on how to surmount the challenges of dealing with data in DevOps. Join them on Wednesday, October 14, at 11:05 AM PDT.
Join us for Happy Hour chats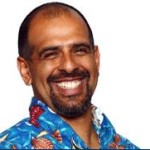 Grant will also be hosting a Happy Hour chat via Zoom on October 13, where he'll be discussing how to catch performance problems earlier and faster. He'll be followed by Steve Jones, editor of SQLServerCentral, who will host another Happy Hour chat on October 14, to talk about database DevOps.
Join us at our virtual Expo booth
You can also join us at any time during the Summit by visiting our virtual booth which will be open in the Expo section of the event website. There, you can talk to Redgate experts via video chat and find the answers you need on broader database issues or specific questions about our tools and solutions.
This is also where the fun – and the rewards – come in because we've got a Spot the Difference game lined up. Play the game and you could win a Deluxe Hearthside Gift Basket with Wine from America's premier choice for gourmet gifts, Harry & David, or a SQL Toolbelt license worth $3,495.
Register for the DevOps Enterprise Summit Las Vegas and save 50%
The DevOps Enterprise Summit Las Vegas is a great opportunity to learn about the evolving technical and architectural practices in DevOps, and the methods needed to lead widespread change efforts in large organizations.
The 3-day conference pass includes exclusive on-demand access to all presentation recordings which are not available to the public until after the event, as well as the chance to participate in virtual get-togethers like the Happy Hours.
Book your place now and use the Coupon Code VisitRedgate to get a 50% discount on the normal delegate rate.
Was this article helpful?