Learn the top three mistakes candidates make when preparing for an interview -- plus the steps which will get you into the right mindset for success.
I've participated in many database administrator (DBA) interviews over the years — as a candidate, as a consultant helping an organization find the right person, and as a small business owner looking to hire consultant DBAs.
Some of these interviews have been almost comically bad, and some have been amazing learning experiences.
There are loads of things you can do to prepare for an interview. Getting into the right mindset is absolutely the most important thing and is much more worth your time than memorizing facts or trying to quickly obtain a new technical skill at the last minute.
Here are three tips on activities that will help get you into the right mindset to have a great interview experience.
1. Talk through your resume with a friend
The common error…
Many people in an interview either haven't even read their own resume recently or are so nervous that they can't remember much about it. They find it difficult to talk about their experiences at past jobs.
Many interviewers really want to hear about candidate's past experiences.
Level it up: Don't simply read your resume. Ask a friend to get together with you (virtually is fine), and have them look through the document and ask you simple questions about your work experience — things you learned, what something was, what was the most interesting problem you solved at that job.
This will help warm you up and even help bring cool things you did which you may have forgotten to mind.
2. Practice at least four ways to say, "I don't know"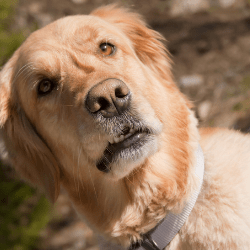 A very critical mistake:
Candidates get into a mindset that they need to have a perfect answer to every question, and that not knowing something is failure
Many DBA interviewers are looking to hire people who are comfortable saying "I don't know," as this is an real-life job skill in a profession where faking knowledge can cause massive problems, including data loss
Level it up: This isn't a "simple trick." Saying, "I don't know" itself over and over again won't necessarily lead to the best interview ever, either.
When you don't know something in an interview, it's absolutely best to be open about that, but DO follow it up with some thoughts on how you would learn what you don't know. The more ways you have to show your thought process and the resources you know of which you can use to learn, grow, and solve problems, the better your interview will be.
3. Write down your own questions to ask your potential employer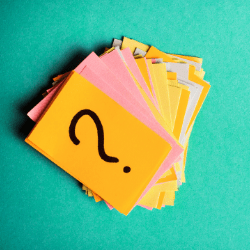 Many people skip this critical step.
Candidates feel that interviews are a one way street
Interviewers are more impressed by candidates who ask questions. This helps them get to know the candidate better, and it shows agency on the part of the candidate — and agency is absolutely desirable as a DBA
I recommend writing down questions for multiple groups who you may talk to. For the tech team, you may want to ask about how they've handled technical challenges, what a day in the life is, or how they work as a team.
For managers, you may want to ask about how people grow and progress in their careers as a company, how the group supports one another, how training works, what they see as their leadership style and how they like to lead the team.
Don't forget to research the company as a whole, their values, and their market position — talking about the organization's goals and asking how the team's work maps to that is often a very informative and valuable conversation to have.
Remember: many interviews lead to a different opportunity
It's easy to fixate on that very specific job which you're applying for.
The truth is that even if you aren't right for the job you're chatting about, having the right mindset and being open and honest in an interview can easily cause the team to recommend you for a different position or to think of you down the road. Interviewing is "career investment" time, each interview is very much a chance to grow.
Was this article helpful?