Navigating around Prompt Island
There are several 'landmarks' where you'll find treasure in Prompt. Firstly, there is the SQL Prompt menu.
The Prompt menu contains a whole range of functionality, including running a refactoring, setting options, picking the active formatting style, and performing various actions.
Then there is the Actions List, which is easy to miss but it appears whenever you select some code in a query window, and allows you to perform various types of action on the text you've selected, such as refactoring it or encapsulating it in a snippet.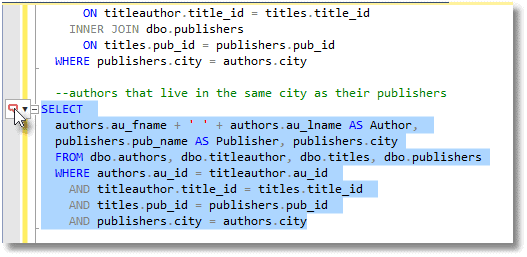 The right-click context menu provides yet more functionality. If you right-click within SSMS object explorer, you get different functionality from the Query window, according to the context, and you get different functionality again if you right click in the results pane.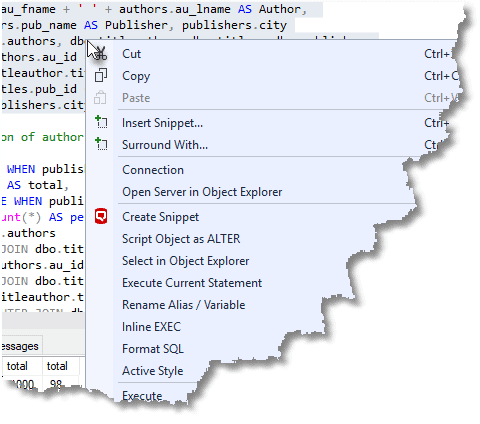 Within SSMS object explorer the context menu will provide Tab Management functionality (if a server or database is highlighted), or refactoring functionality (if a database object is highlighted).
Within an SSMS results pane, the right-click context menu provides features to 'refactor' query results into code, as well as to export results to Excel, for reporting.
A lot of Prompt treasure is also available via a secret Prompt keyboard shortcut – see the Prompt Functionality Finder for full details.