One of the great things about SQL Prompt is that it quickly removes the need to use so many keystrokes. That's helpful and handy, but to become a really efficient T-SQL coder, you'll want to practice incorporating a few tricks into your routine.
Here's a good one. Often I run into tables and can't remember all the columns. One trick many people use is to type SELECT *, which gives you a quick look at a table, but isn't what you want in production code. Instead, you'll want to specify which fields you need to return.
When I type SELECT, I don't get a list of columns, but a list of tables.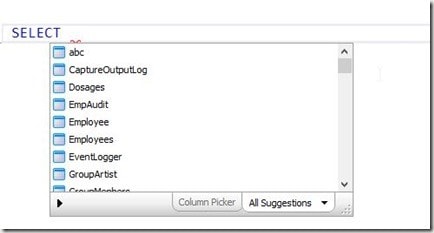 I can pick one and then get a list of columns, but that's slow.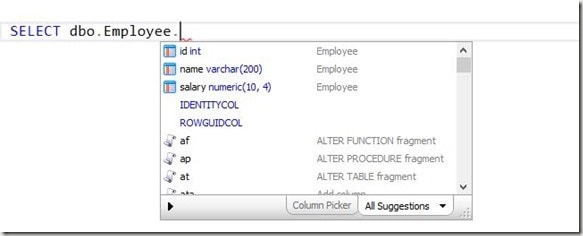 Instead, what I do is use the SELECT *. However, if I place the cursor after the *, I get this:

If I hit TAB, I'll then get a list of columns added to my query: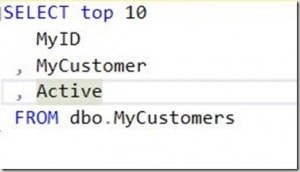 Easy for this query, but for large tables and a few joins, it can be really handy. For example, look at this query:

If I expand the wildcard by typing TAB with my cursor after the *, I get this: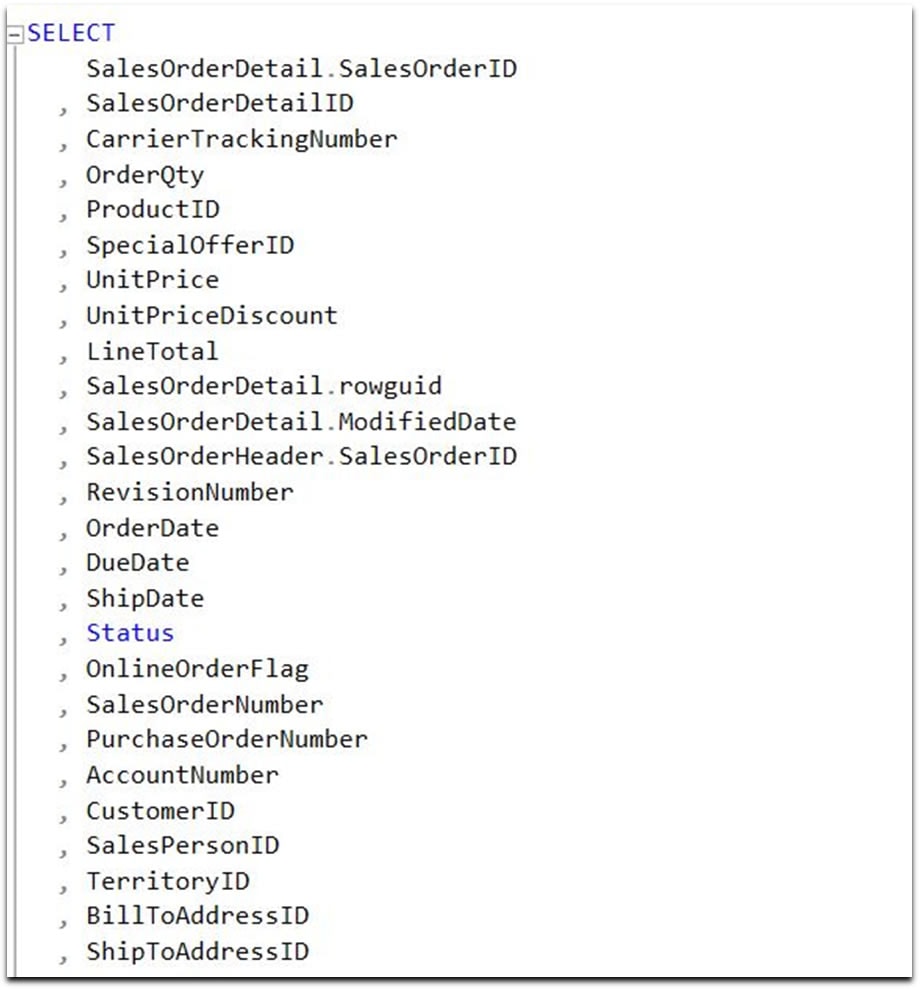 More fields than I need, but I can easily remove the few I don't want and get to the actual query I need.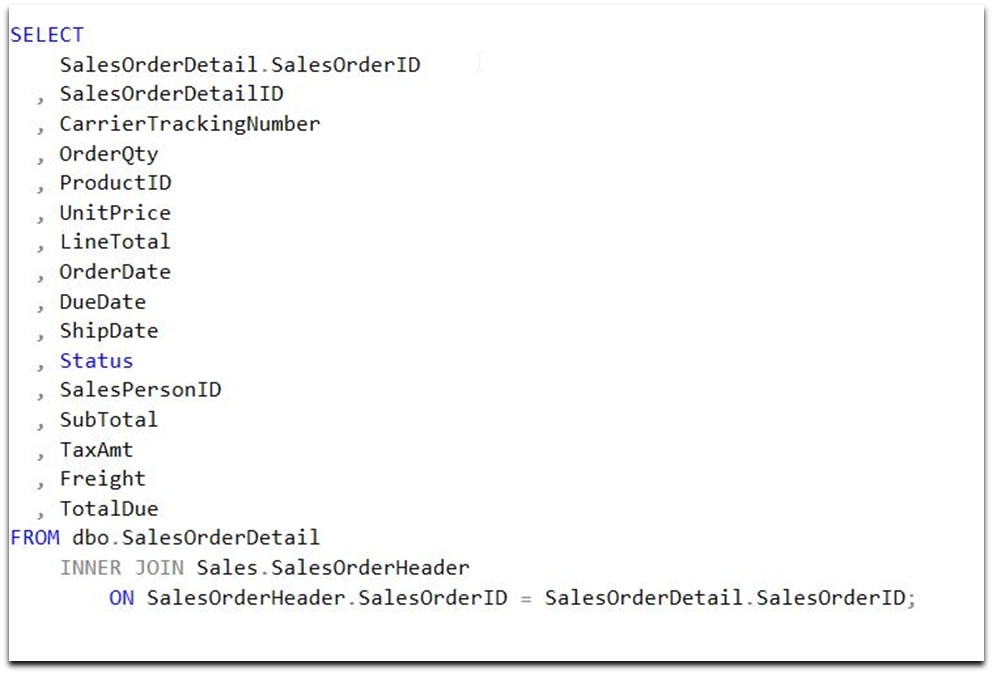 Using the wildcards is handy, and one of the ways you can quickly structure large queries without worrying about finding specific fields within each table.
Check out this quick video to show you SQL Prompt expanding the wildcard in action:
Or you can use one of my other SQL Prompt tips, the Column Picker. Check out this video and the rest of the #SuperSQLTips from other Data Platform MVPs and SQL Server experts. I'm sure you'll find something really helpful for your everyday work.
Like this? Share it with other SQL professionals using the social sharing buttons below. Simply tweet: I've just read @way0utwest's blog on expanding the wildcard with #SQLPrompt – see the #SuperSQLTip at rd.gt/2ctbpo9
Tools in this post
SQL Prompt
Write, format, and refactor SQL effortlessly in SQL Server Management Studio and Visual Studio.
You may also like
Article

If you declare a variable-length string , or coerce a string, without specifying its length, you can fall foul of 'silent' string truncation. Some developers resort to using the (MAX) specification, which is a mistake too. Phil Factor explains the dangers and then offers a workaround for the problem, when you're importing text and simply don't know the correct length of each string.

Article

Should you always use EXISTS rather than COUNT when checking for the existence of any correlating rows that match your criteria? Does the former really offer "superior performance and readability". Louis Davidson investigates.

Article

SQL Prompt code analysis, introduced in v9.2, provides a quick and easy way to assess the overall health and quality of your SQL scripts. It will help the team prevent technical debt from entering the code base, to remove it from existing code during code reviews, and to ensure that the released code conforms to the team's defined coding standards.

Article

Data in relational tables is never guaranteed to be returned in a particular order, so adding an ORDER BY to an INSERT INTO statement is meaningless and, pre-SQL Server 2012, could cause performance issues. If you really need to impose a particular order on rows in the table, use a Row_Number() window clause instead.