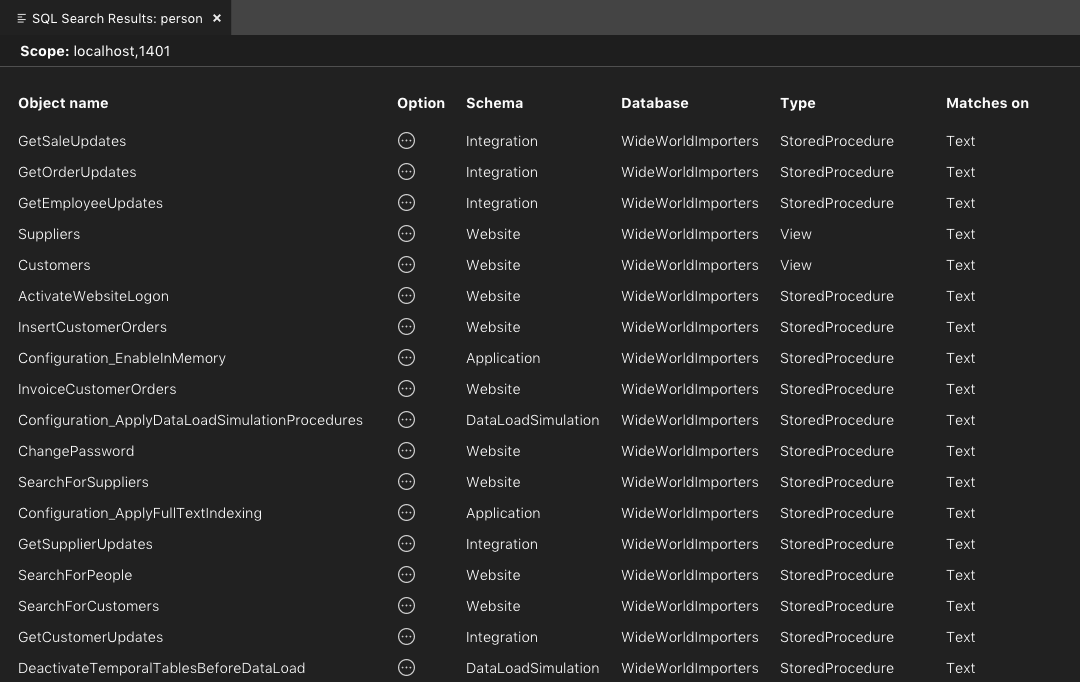 Discover who has database access
Easily find tables, views, stored procedures, functions or parts of SQL within them. Using SQL Search, you can search for the column name and find all the stored procedures where it is used.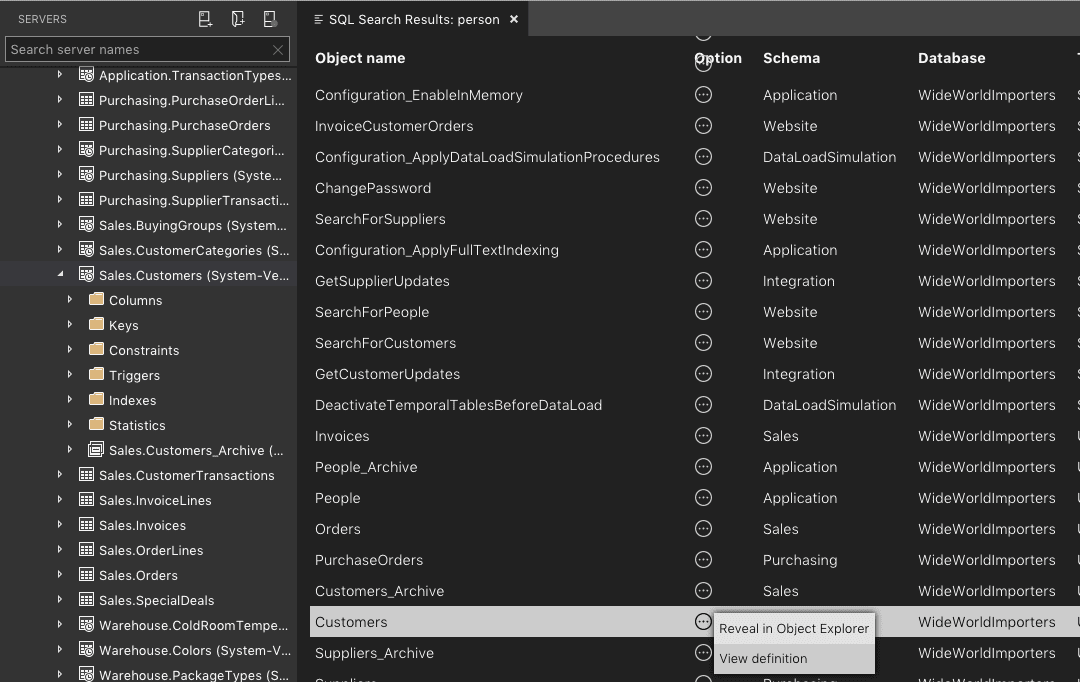 Quickly find databases objects in object explorer
Finding anything in the Object Explorer requires a lot of clicking. Using SQL Search, you can jump to the object right from your search results.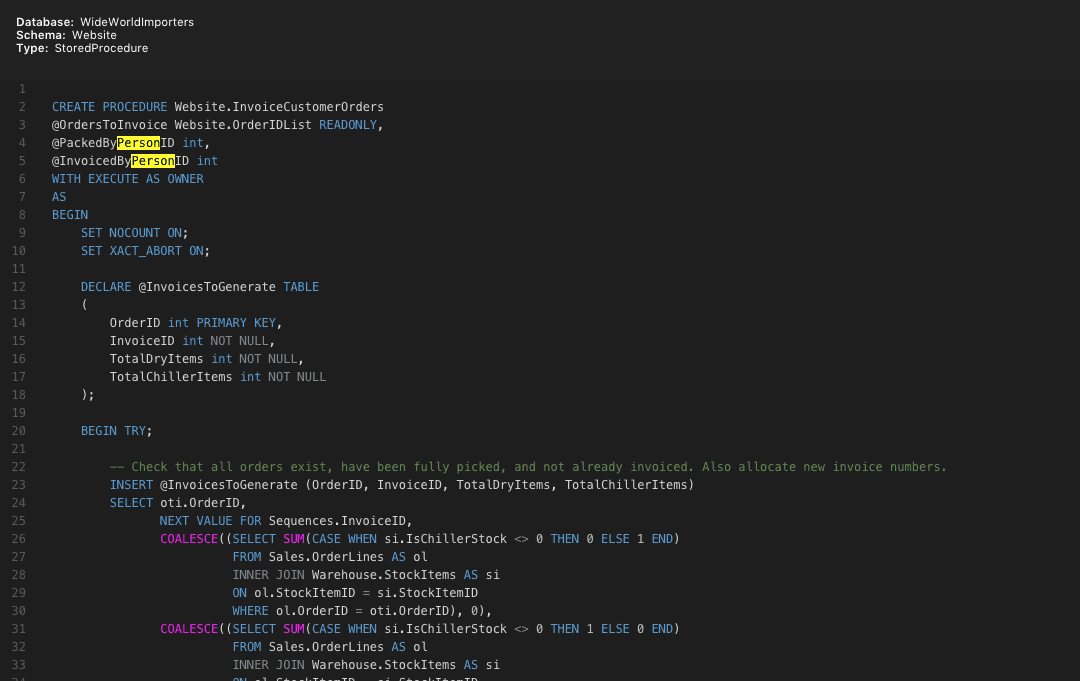 View object definitions
Select a table, a view or a stored procedure and view its definition in Transact-SQL source text.