In 2018 and 2019 we ran the industry's only surveys into the state of SQL Server monitoring, both of which provided unique insights into how companies and organizations monitor their estates, the technologies they work with, and the biggest challenges they face.
In Redgate's third annual survey on the state of monitoring, still the only industry report that benchmarks monitoring in the database management community, we decided to open up our questions to cover database management beyond just those who use SQL Server.
The survey was launched in April 2020, in the midst of the global COVID-19 pandemic, yet still received the highest number of submissions ever at close to 1,000. There is no doubt that the effect of COVID-19 can be seen in the results, with priorities changing due to the effects of lockdowns, remote working, and business continuity concerns.
Download the full report for free and you can discover the insights that have emerged, which include the following.
SQL Server Estates are growing more than ever
Organizations with fewer than 100 server instances have dropped for a second year, while the number of those with over 100 instances has grown. The biggest increase was SQL Server estates with over 1,000 instances, which grew 9 percentage points year-on-year.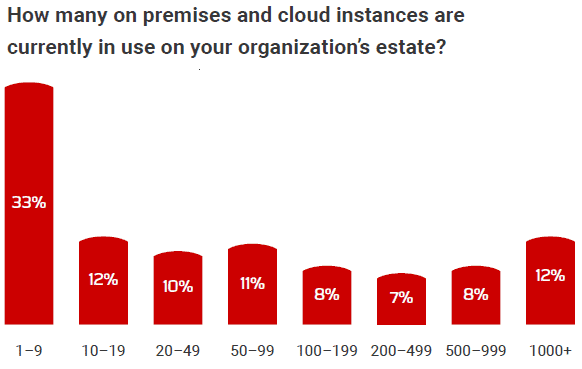 Cloud adoption is increasing rapidly
Usage of Microsoft Azure is up by 15 percentage points compared to 2019 and remains the most-used cloud platform. Oracle DB Cloud Service usage is up by 13 percentage points year-on-year too.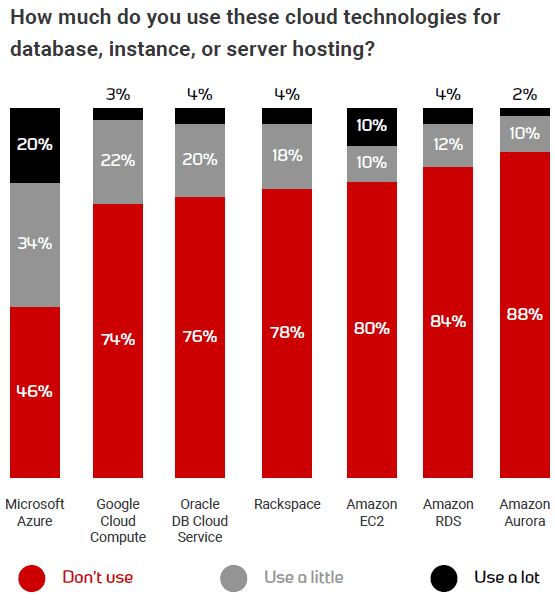 Performance, migrations, and recruitment are all challenges this year
Improving performance came out as the biggest overall challenge this year, increasing 10% on 2019 and overtaking migrating to the cloud, which remains a big challenge none the less. The biggest change was staffing and recruitment, which increased by over 10% this year, most likely as a result of the COVID-19 pandemic.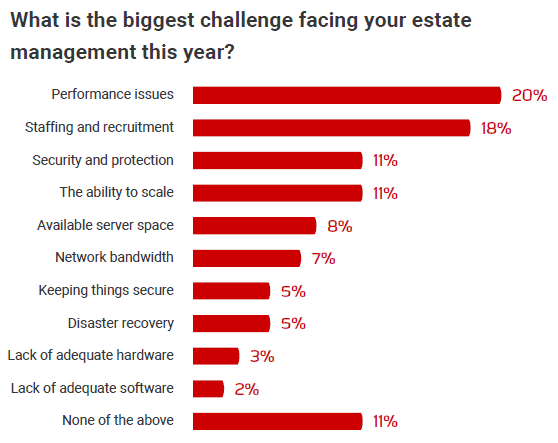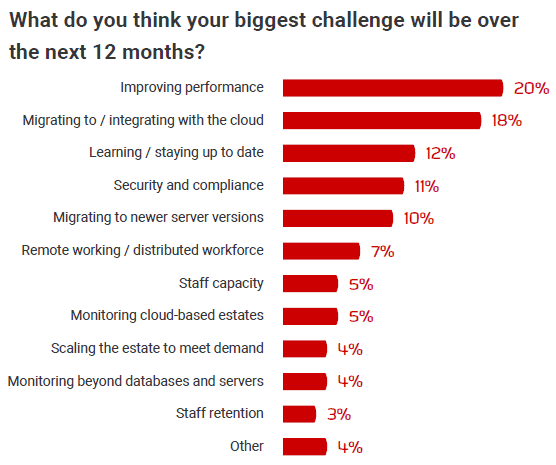 Humans cause problems
23% of respondents said human error is the most frequent cause of issues. Ad hoc user access has also more than doubled to become the second biggest cause of problems this year, possibly the result of increased remote working.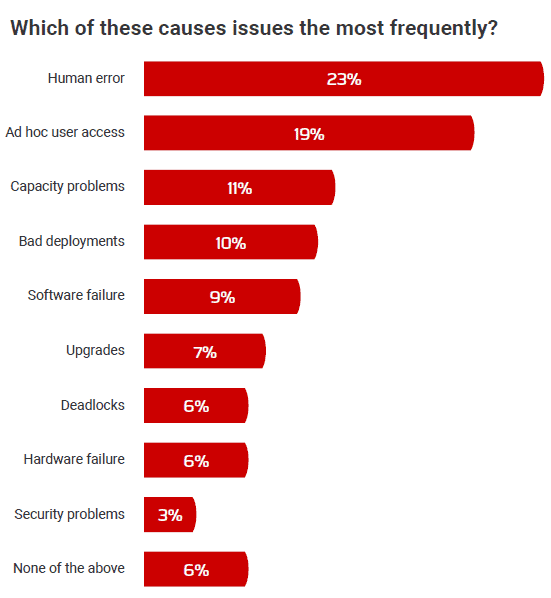 Monitoring is key to Database DevOps success
By implementing a third-party monitoring tool, respondents reported a 28% reduction in Mean Time To Detection (MTTD) of deployment issues, and a 22% reduction in Mean Time To Recovery (MTTR).
There has also been a 10 percentage point rise in developers accessing monitoring data. Through automated database monitoring, organizations are not only catching issues caused by deployments faster than those who have not, but they are also resolving them quicker by empowering seamless integration between development and database management teams.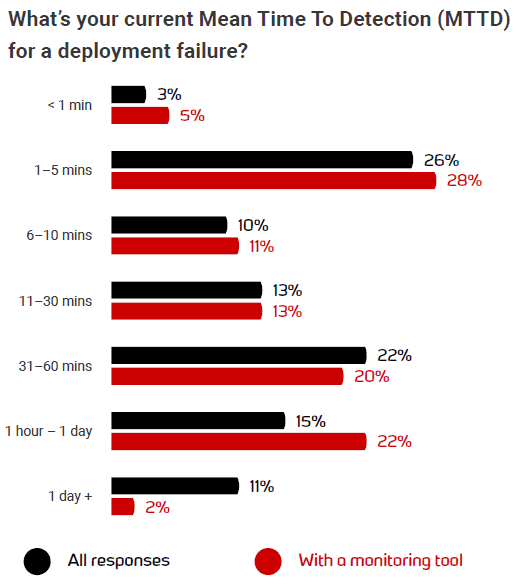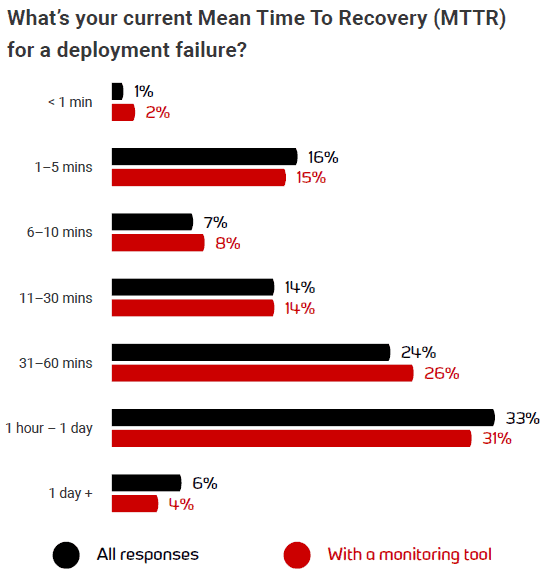 Redgate SQL Monitor remains the most popular third-party tool
SQL Monitor is again the most popular third-party tool for SQL Server monitoring, despite this survey receiving the majority of responses from sources external to Redgate. Satisfaction with third-party monitoring tools is also still high, with 68% of respondents saying they are happy, up 7 percentage points on 2019.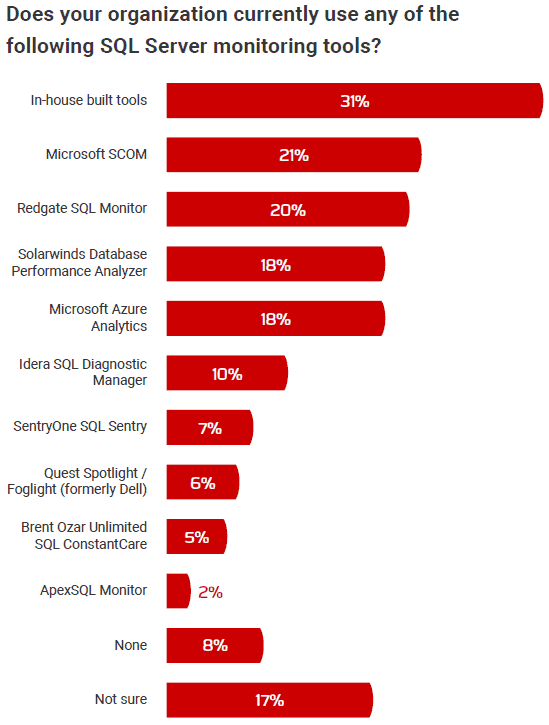 Read the full report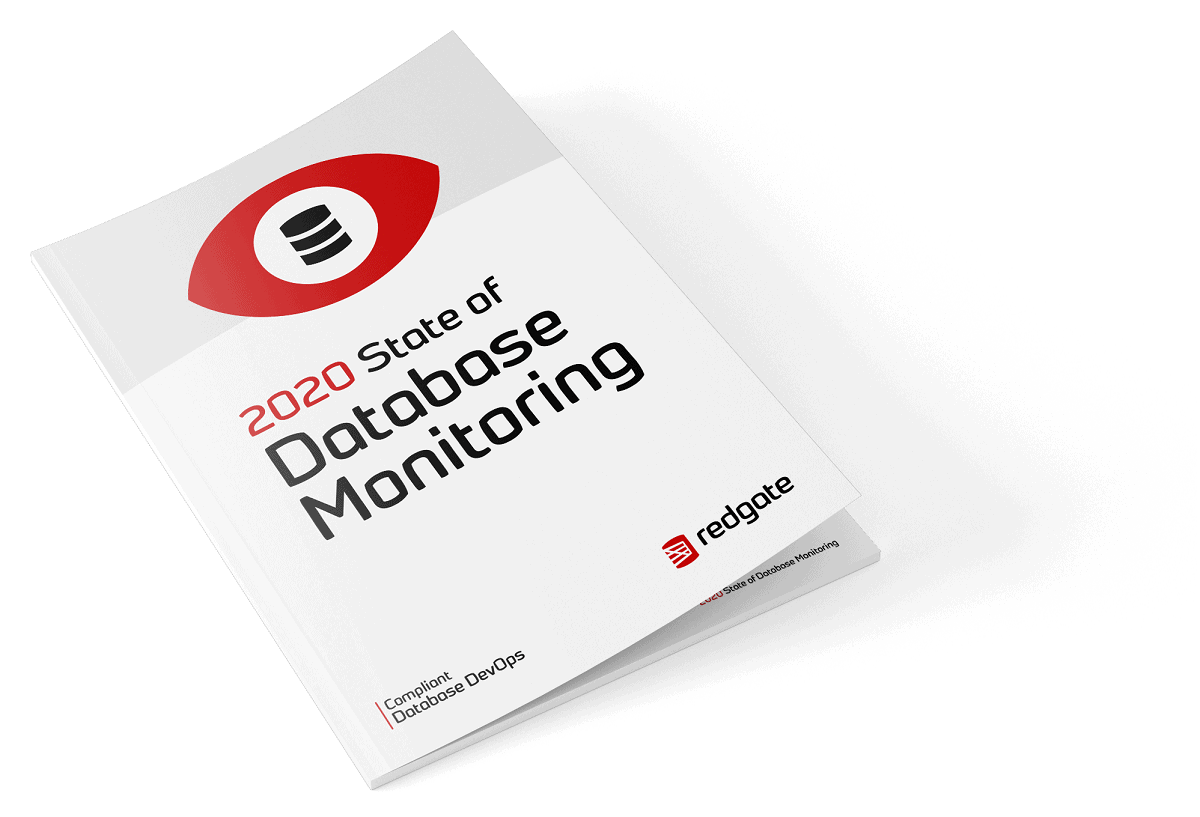 This article has briefly summarized the key findings from our comprehensive 2020 survey which covers four key areas in detail:
Monitoring
Infrastructure
Deployments
Daily life
For a full analysis of the responses, download your free copy of the 2020 State of Database Monitoring report today.
Get Redgate SQL Monitor
If you're ready to start proactively monitoring your estate, you can also discover why SQL Monitor is the most popular SQL Server monitoring tool, and even take advantage of a 14 day fully-functional free trial.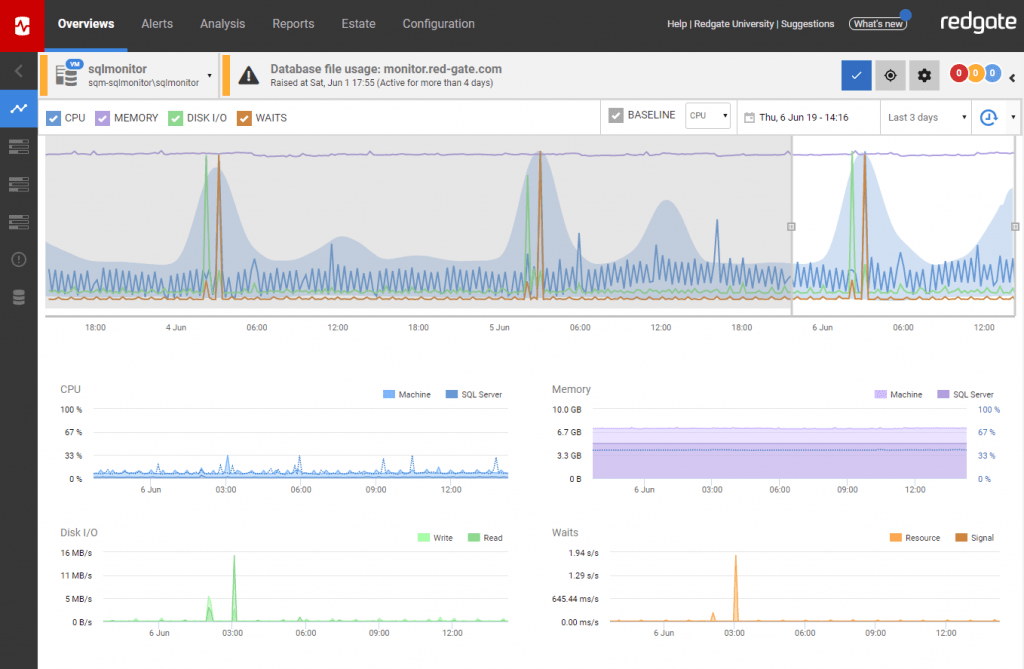 Was this article helpful?
Related posts
Also in Database development
Redgate's Michaela Murray is on a journey to understand the role of IT Architects in digital transformation initiatives. The third interview in this series sees her talking to Kris Bock, Machine Lea...
Also in Blog
Quick links for this post
First, I cover examples of organizations who illustrate patterns and anti-patterns for DevOps cultural change:
Example 1: What kind of company is Domino's?
Example 2...