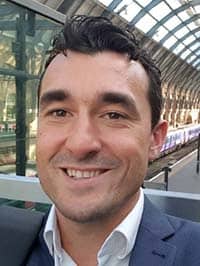 Anderson Rangel
Anderson is an experienced Data Platform Consultant with over 14 years' experience managing complex SQL Server environments on behalf of ASX-listed, private and public organizations across Australia.
Using a consultative approach, he specializes in helping organizations unlock the value in their business data, architecting tailored solutions using the Microsoft Data Platform.
He is commercially oriented with an intrinsic technical mindset and is passionate about collaborating with people to drive business results using technology.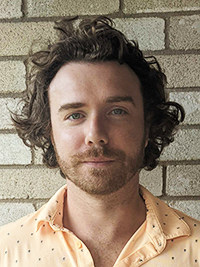 Andrew Guard
Andrew is a former full stack web developer who made the jump to solutions engineering. He enjoys learning how complex systems and processes operate and how they can be improved.
In his personal time, Andrew has a young family and can be found playing golf badly.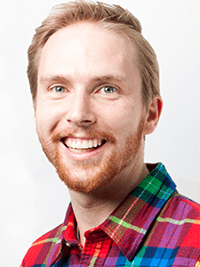 Andrew Pierce
A 7-year Redgate veteran, Andrew Pierce is a senior Solutions Engineer spending the last 4 years leading 100+ implementations and the prior 3 years in Technical Support troubleshooting across our key solutions: Database DevOps, Data Protection, and Monitoring.
His wealth of experience with different use cases and scenarios allows for a tailored, consultative approach in delivering technical solutions to business goals, and in problem solving any hiccups that may arise along the way. He is Microsoft Certified: Azure Fundamentals and working towards Azure Solutions Architect Expert certification.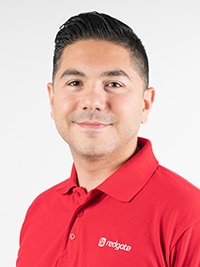 Arneh Eskandari
Arneh has been with Redgate for over ten years. During this time, he has partnered with hundreds of organizations across a wide range of sectors, helping them adopt modern software delivery practices at a large scale.
Recent projects have included transforming time-consuming and error-prone deployment practices around monolithic and legacy databases, implementing DevOps best practices such as CI/CD and automated testing, and evaluating database development practices for the migration to cloud infrastructure.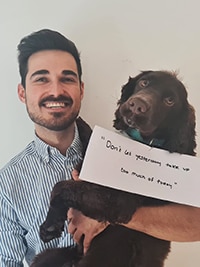 Chris Hawkins
Chris is an experienced Solutions Engineer, having joined Redgate in 2021 with a strong background in IT. He's spent time in both support and sales, which has given him a well-rounded appreciation of the different stages a customer may be at with their solutions.
When Chris isn't engineering solutions, he enjoys spending time walking his energetic spaniel with his family and friends. In addition to looking forward to becoming a father for the first time later this year.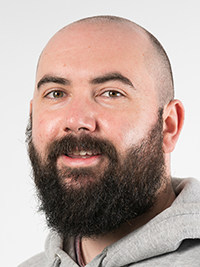 Chris Kerswell
Chris joined Redgate in early 2018, before which he was a Solution Architect and a Solution Consultant at other software companies. Chris brings over a decade of experience working with IT professionals from a wide variety of enterprises of all sizes and verticals, where he focused on helping solve their compliance and productivity challenges.
In his free time, Chris loves cooking, walking and reading - though usually not at the same time!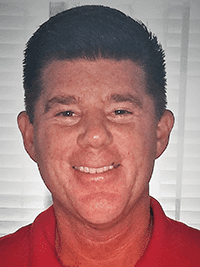 Chris Randvere
Chris is a Technology Sales and Solutions Engineer who puts an emphasis on partnering with organizations to drive continuous improvement within their IT function through adoption of software delivery best practices.
Over the last 5 years, Chris has helped hundreds of organizations across different sectors implement Redgate workflows to assist with standardization of database development and the inclusion of the database into DevOps practices.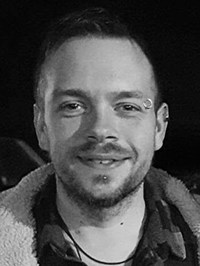 David Ong
David joined Redgate in 2019 with over 20 years' experience in sales and supporting customer journeys in a variety of industries.
Beginning work with our existing customers he quickly transitioned over to the role of Solutions Specialist with a primary focus on enabling our Flyway customers to achieve their goals and support Redgate's customers in their cross-database approach to Compliant Database DevOps.
David You
David is a Solutions Engineer at Redgate, working directly with customers to help them achieve their IT and development goals. He has been with the company for 10 years, working in various roles during that time.
With many years of experience under his belt, David continues to be a valuable resource for customers, advising them on database DevOps best practices and helping with the implementation of Redgate's solutions. He's also a valuable resource internally, as he spends a good amount of time training and onboarding the sales team. Outside of work, David is an avid music fan, diligently building his collection of vinyl/LPs.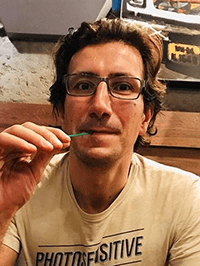 Marko Coha
Marko joined Redgate in 2022, bringing his decade long experience from working in various solutioning roles.
He spent time in support, sales and solution management which has given him the skills and tools to tackle technical problems head on.
When Marko is not solutioning, he enjoys taking his son to the park, playing sports and catching up to the latest news in the world of Anime and Fantasy. If there is ever a solution where you can do all that in the same time, Marko will be the first to acquire it.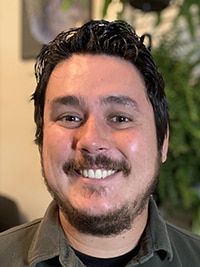 Rene Garza
For over 10 years, Rene Garza has been a noteworthy leader in the tech space in Austin, Texas.
Drawing on a wide-spanning career within the ever-evolving software industry, Rene can be credited with end-to-end contributions of the Sales Spectrum, from planning and spec'ing environments, to troubleshooting issues post-implementation.