Automate database deployments
Speed up software delivery with repeatable processes that stop your database being the bottleneck.
Software is at the heart of how your business responds to customer needs. Your database shouldn't stand in the way.
But too often, database changes slow things down. They add risk and uncertainty, or make it hard for teams to work together and deliver value.
Redgate gives you an end-to-end solution for database continuous integration and continuous delivery. You can work on your database with the same tools as for application code and keep development for both in sync.
How our customers have benefited
Release cycles

reduced from months to days

End-to-end

database development tools from a single vendor

Deployment

process shortened from a full day to 10 minutes

Cut

post-deployment errors by 30%
"Code goes from months to deploy, to days... When we want to bring out new functionality for the customer, we can do it really quick. That's the real benefit."
Advantages of automated database deployments
What does the process look like?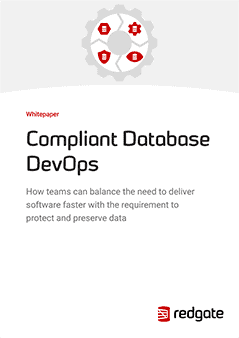 Whitepaper
DevOps has entered the conversation. It's provided a route to remove the database as a bottleneck. Learn how IT teams can balance the need to deliver software faster with the requirement to protect and preserve data in this free whitepaper.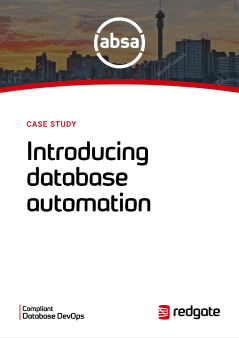 Case study
"Our key consideration for all activities is risk management. If our systems go down it costs ABSA a lot of money very quickly" Rynhardt van Rensburg, Systems Analyst, ABSA Bank
Contact us to find out how Redgate's Compliant Database DevOps Solution can help your team deliver value quicker while keeping your data safe
The industry standard tools for 20 years
Redgate has specialized in database software for 20 years. Our products are used by 804,000 IT professionals, in more than 100,000 companies.
World-class support
Redgate offers comprehensive documentation and a friendly, helpful support team. An average 87% of customers rate our support 'Excellent'.
Redgate database automation products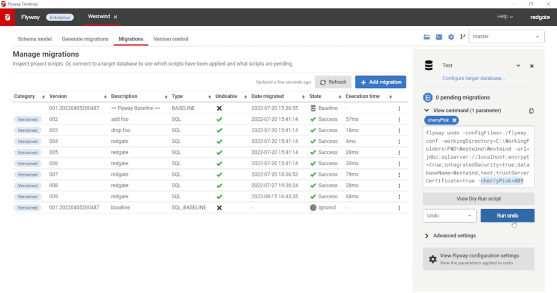 Discover Redgate's complete Compliant Database DevOps solution
21 years
in database software
93%
rate support 'excellent'