Deploy your database straight from version control
Avoid errors and stop those 4am deployments
Deploying database changes is nerve-wracking. You have to make certain that nothing breaks and you have to minimize downtime. When something does go wrong, you're responsible and it can be hard to fix.
So for a lot of us, deployment means queuing up changes, coming in early (or staying late), and crossing our fingers that nothing goes wrong.
SQL Source Control gives you an alternative: deploy from a canonical version of your database in version control. You're working with a stable version, which cuts the risk of deploying incomplete or incorrect changes.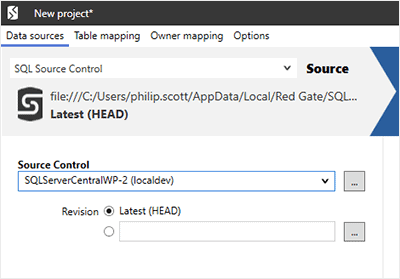 Deploy straight from your repository
You can make deployments from your repository with SQL Compare Pro.
SQL Compare writes deployment scripts in minutes, making your release safe and efficient. You can deploy from SQL Compare or copy the script to review and run later. You can use SQL Compare to generate rollback scripts too.