I was lucky enough to join the Communities team in April 2011, having worked in the equally awesome (but more number-crunchy), Finance team at Red Gate for about four years before that.
Being totally passionate about Red Gate, and easily excitable, it seems like the perfect place to be. Not only do I get to talk to people who love Red Gate every day, I get to think up new ways to make them love us even more.
Red Gate sponsored 178 SQL Server and .NET events and user group meetings in 2011. They ranged from SQL Saturdays and Code Camps to 10 person user group meetings, from California to Krakow.
We've given away cash, software, Kindles, and of course swag. The Marketing Cupboard is like a wonderland of Red Gate goodies; it is guarded day and night to make sure the greedy Red Gaters don't pilfer the treasure inside. There are Red Gate yo-yos, books, pens, ice scrapers and, over the Holidays, there were some special bears. We had to double the patrols guarding the cupboard to protect them. You can see why: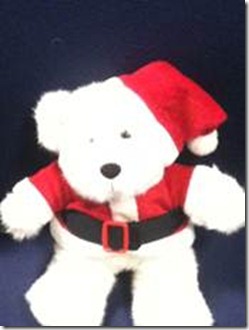 Over the Holidays, we gave funding and special Holiday swag (including the adorable bears), to 10 lucky user groups, who held Christmas parties – doing everything from theatre trips to going to shooting ranges.
What next?
So, what about this year? In 2012 our main aim is to be out there meeting more of you. So get ready to see an army of geeks in red t-shirts at your next event!
We also want to do more fun things like our Christmas party giveaway.
What cool ideas do you have for sponsorship in 2012? An Easter Egg hunt with SQL server clues? A coding competition? A duelling contest with a license of SQL Toolbelt for the winner? Let me know.