Having joined Annabel and Hannah on the Communities team 4 months ago, it has been a busy and exciting time. Earlier in the month, I had the opportunity to work on my first event with Red Gate at SQL in the City London, and I couldn't have hoped for a better experience.
For those of you who have attended SQL in The City, Red Gate's free SQL Server training events, you'll know what a buzzing atmosphere there is, fuelled by passionate community members, Red Gaters on hand to offer advice and expertise, engaging sessions from our very own MVPs and carefully selected speakers, oh – and free Red Gate beer at the end of the day!
The Red Gate crew arrived at One Wimpole Street, our venue for the event, on Thursday evening and it was all hands on deck to unload 500 bottles of beer, 800 Red Gate books, more t-shirts than you can imagine in every size going, all manner of banners, stands, laptops, monitors…you name it we probably took it! Within two hours we transformed this wonderful London venue into a Red Gate wonderland, ready for a 7am start the following morning. Before the day was out, I had the pleasure of having dinner with the Red Gate crew and the SQL in The City speakers, and I really enjoyed getting to know everyone better, ahead of our jam packed 2 day events.
Friday greeted us with sunshine and we kicked off the show with a team huddle and coffee. Attendees began flooding in and I met tons of friendly, enthusiastic professionals whilst working on the Registration desk, all ready for an exciting day of learning, networking and socialising. The day flew by and soon enough it was time for goodie bags with free books, t-shirts, the prize draws and that yummy free Select Star beer I mentioned earlier! The SQL in The City crew swept up and spruced up at the end of the day, before we all headed out for some well earned food and drinks to celebrate an awesome first day.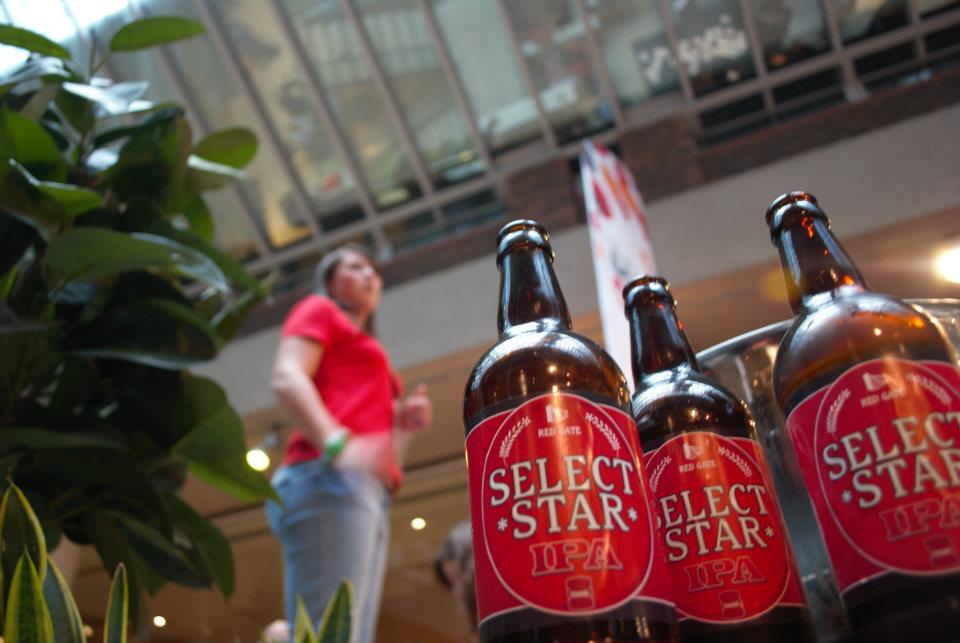 Soon enough it was Saturday and we were all raring to go for day two of SQL in The City. Again I worked as part of the Registration team, and it really was such a great place to be. I got to meet the people who know and work with Red Gate tools on a daily basis, hear what they like and also what they were excited about for the day ahead. By the end of the day we had thrilled prize draw winners of a SQL Toolbelt license and a ticket to the PASS Summit in Seattle in November.
The day wasn't quite out for us Red Gate crew yet. We wished our attendees a safe journey home and a lovely weekend, before we were in full tear-down mode, packing up banners, boxes, cables and monitors. We piled onto our coach back toCambridge, SQL in The City London almost a distant memory…almost!
Highlights…well, there are so many! We had a ton of compliments and feedback forms, and I loved getting out there to meet the people who use Red Gate tools, read our books, watch our webinars. I can't wait to get on the road again for our SQL in The City US Tour later in the year. Check out our website http://sqlinthecity.red-gate.com/ and if we're coming to a city near you, we can't wait to meet you!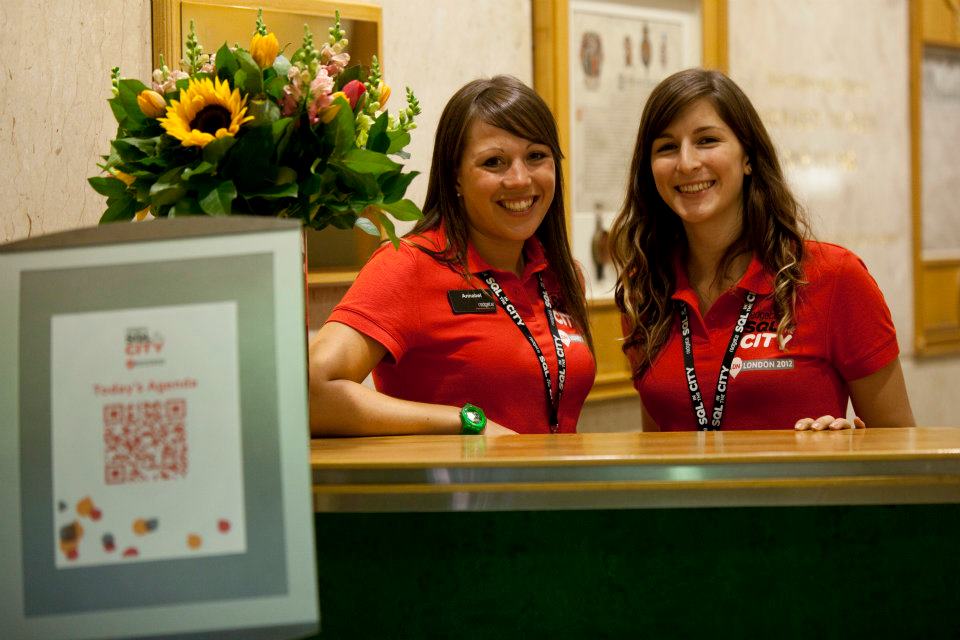 Until next time…
Carly