The communities team are back from the SQL in the City multi-city US Tour and we are delighted to have met so many happy SQL Server professionals and Red Gate customers. We set out to run a series of back-to-back events in order to meet, talk to and delight as many SQL Server and Red Gate enthusiasts as possible in 5 different cities in 11 days.
We did it! The attendees had a good time too and 99% of them would attend another SQL in the City event in 2013 – so it seems we left an impression.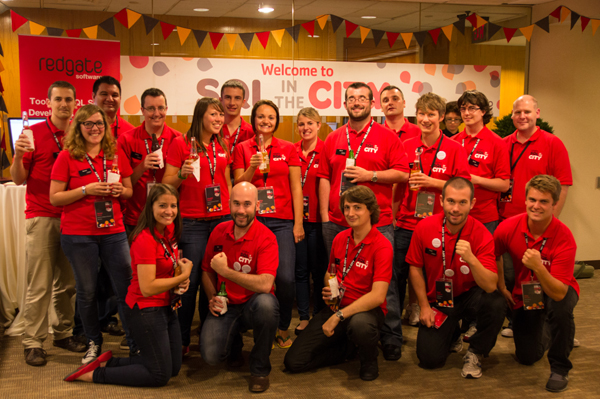 There were a range of topics on the event agenda, ranging from 'The Whys & Hows of Continuous Integration', 'Database Maintenance Essentials', 'Red Gate tools – The Complete Lifecycle', 'Automated Deployment: Application And Database Releases Without The Headache', 'The Ten Commandments of SQL Server Monitoring' and many more. Videos and slides from the events will be posted to the event website in November, after our last event of 2012.
SQL in the City Seattle – November 5 Join us for free and hear from some of the very best names in the SQL Server world. SQL Server MVPs such as; Steve Jones, Grant Fritchey, Brent Ozar, Gail Shaw and more will be presenting at the Bell Harbor conference center for one day only. We're even taking on board some of the recent attendee-suggestions of how we can improve the events (feedback from the 65% of attendees who came to our US tour events), first off we're extending the drinks celebration in the evening! Rather than just a 30 minute drink and run, attendees will have up to 2 hours to enjoy free drinks, relax and network in a fantastic environment amongst some really smart like-minded professionals.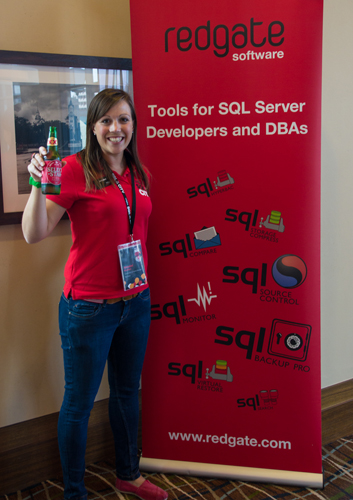 If you're interested in expanding your SQL Server knowledge, would like to learn more about Red Gate tools, get yourself registered for the last SQL in the City event of 2012. It's free, fun and we're very friendly! I look forward to seeing you in Seattle on Monday November 5.
Cheers, Annabel.