Live streaming events is something that's rather new to Redgate, the first one being SQL in the City back in December, which was a great success. So with the launch of our new tool SQL Clone looming, we thought we'd do it again.
There's good reason too. While meeting people face-to-face at events is priceless, I came across a few challenges at PASS Summit back in October.
Firstly, there are so many people to see, and so much to do, in such a short space of time. I was asked a lot of questions about the technology behind SQL Clone but, with sessions starting and a queue of people wanting demos of the tool, I often ran out of time to go into the really interesting details.
We were also fortunate enough to have a session on SQL Clone at PASS which was hugely popular and filled out the entire room. Unfortunately, it resulted in more people wanting to see an in-depth demo, but there just wasn't the space.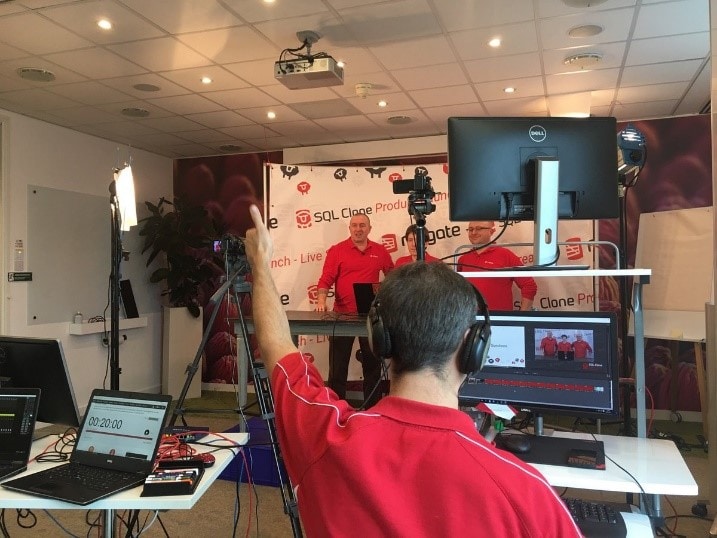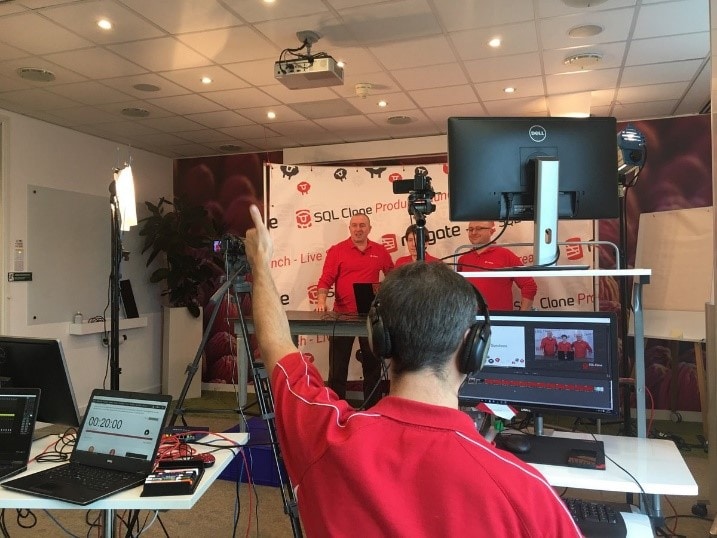 Which is where live streaming virtual events really helps. From the comfort of your desk or sofa, you can join us online instantly. No travel delays, no Airbnb issues and, with access to the recorded stream afterwards, no missing the event because an important meeting popped up.
So on March 29, over 650 people tuned in from around the world to find out more about our new database provisioning tool, SQL Clone. We ran three separate sessions to cover different time zones, presented by Microsoft Data Platform MVPs, Steve Jones and Grant Fritchey, Redgate Product Manager Richard Macaskill, and Software Engineer Chris Hurley.
The agenda was built around the feedback and questions we've received so far, and included some in-depth demos and more insight into the technology behind SQL Clone. And because it was live, we got some great questions that we were able to answer there and then. (If you're interested in seeing some of the questions that were asked, check out the SQL Clone FAQs.)


Thanks to everyone who tuned in, took part in the competition, and got involved on social media using the hashtag #SQLClone. I really hope you found the sessions useful and take advantage of the 14-day free trial.
If you have any additional feedback or questions about SQL Clone, please email us.
And if you missed the live stream, you can watch the recording below, or check out the live stream web page to see the full agenda and download the presentation slides.
Please note: the competition is now closed.

Please do share the live stream or the individual session videos with any of your colleagues who might find them useful.
Was this article helpful?
Tools in this post
SQL Clone
Create SQL Server database copies in an instant