Following the inaugural SQL in the City Summit in London, we're excited to take the event on tour over the coming weeks, bringing major industry figures together to present in Los Angeles, Austin, Australia and New Zealand.
Redgate's Summits aim to demonstrate how data professionals can deliver value faster, while keeping data safe, by adopting DevOps for the database.
In an age of increasingly stringent data protection legislation across the globe, this compliant database DevOps approach is gaining a lot of attention and the Summits will feature well-known figures from the DevOps world alongside Microsoft Data Platform MVPs, consultants and IT experts.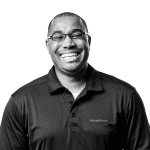 At the Los Angeles event on May 15, Donovan Brown, Principal DevOps Manager at Microsoft, will give the opening keynote about the key findings from the 2019 State of Database DevOps Report. Known in DevOps circles as 'the man in the black shirt', Donovan wrote the forward to the report and is passionate about including the database in DevOps.
He'll also be sharing his experiences of what you need to know before launching a DevOps Initiative as part of the panel Q&A alongside Microsoft MVPs Brian Randell and Ike Ellis.
In Austin on May 23, Jeffrey Palermo, CEO of Clear Measure, will talk about what to consider when scoping a DevOps project, how to instigate cultural change to support it, and creating a game plan for a successful proof of concept.
And over in Australia and New Zealand the founder of SQL Down Under, Greg Low, will provide a detailed introduction to Azure DevOps, and show how compliant database DevOps fits into the picture.
Other speakers involved in all three Summits Down Under include Microsoft MVPs Steve Jones, Hamish Watson and Warwick Rudd, as well as Microsoft Data Platform Consultant, Kelly Broekstra.
Redgate's Microsoft Data Platform MVPs, Kendra Little and Steve Jones, will also be joined by Pre-Sales Engineers and data specialists all aiming to share their expertise of Compliant Database DevOps. Each of the one-day Summits will give Senior Data Platform Professionals the knowledge they need to implement a consistent, scalable, and repeatable process to help their teams keep application and database development in sync, while protecting data at every stage.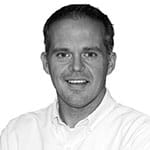 Ike Ellis, Microsoft MVP and partner at San Diego software studio, Crafting Bytes, will be speaking at both the Los Angeles event and the Seattle Summit Pre-Con before PASS Summit this November, and comments: "This is a rare opportunity for IT professionals to get a real handle on DevOps and data privacy issues. Every business everywhere is now facing the same challenge to release software faster yet protect customer data, and these events give practical advice from businesses who are already doing it."
The SQL in the City Summits will be held in Los Angeles, CA on May 15, Austin, TX on May 22, Brisbane, AUS on May 31, Christchurch, NZ on June 7, Melbourne, AUS on June 14 and Seattle, WA on November 4. To find out more information and register for any of the events, visit the SQL in the City Summit event page.
Was this article helpful?