It is that time of year once more to vote for the Simple-Talk awards. These have been awarded annually for some years now and have grown from being initially an 'Editor's choice', and have come a long way from their origins in a heated discussion in a smoke-filled room in the Waggon and Horses pub. This year as a change, we invited the Friends of Redgate to provide the nominations. We then selected their most popular nominations for your votes. Although we've tried to make every nomination specific to the past year, (e.g. books actually published in the past year) we've allowed some latitude. For voting, it is more important to make the award to the nomination that was most important for you in the past year.
It has irked us, here on Simple-Talk, that the IT industry are so shy in giving out awards. You hear of award-winning architects and artists, but what about the award-winning bloggers and database pundits?
Awards are worthless without a popular vote, and this is where we rely on you, the good readers of Simple-Talk to turn these awards into popular acclamation that the winner can rightly boast about.
To place your vote, have a look through the nominations and, when you've made up your mind click on the SurveyMonkey poll to cast your votes. We'll be announcing the winners in the next Simple-Talk newsletter and on Twitter @Simple_Talk! You've got two weeks to deliberate as voting closes on Wednesday April 6th.
The Nominations: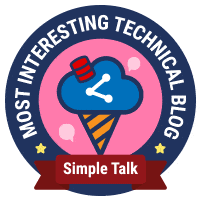 The most interesting technical blog of the past year: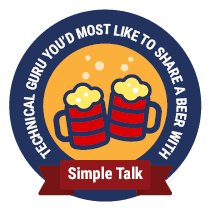 The technical guru/expert who you'd most like to share a beer with:
Tim Mitchell
Paul Randall
Mark Russinovich
Itzik Ben-Gan
Kimberly Tripp
Remus Rusanu
Grant Fritchey
Brent Ozar
Alice Goldfuss
Pinal Dave
David DeWitt
Erin Stellato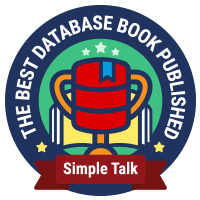 Best database book published in the past year:
45 Database performance tips for developers, Redgate.
Pro PowerShell for Database Developers, Bryan Cafferky
Applied Microsoft Business Intelligence, Patrick Leblanc, et. al.
Applied Microsoft Power BI, Teo Lachev
T-SQL Querying, Itzik Ben-Gan
Big Data: Principles and best practices of scalable realtime data systems, Nathan Marz
R in Action: Data Analysis and Graphics with R, Robert Kabacoff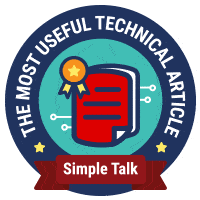 The most useful technical article published: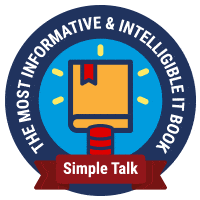 The most informative and intelligible IT book of the year:
Microsoft SQL Server 2014 Query Tuning & Optimization, Benjamin Nevarez
T-SQL Querying (Developer Reference), Itzik Ben-Gan, Dejan Saraka, Adam Machanic and Kevin Farlee
Regular Expressions Succinctly, Joe Booth.
Elon Musk: Tesla, SpaceX, and the Quest for a Fantastic Future, Ashlee Vance
Exercises in Programming Style, Cristina Lopes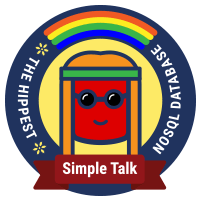 The hippest NoSQL database:
Cassandra
Neo4j.
Redis.
MongoDB
Hadoop
CouchDB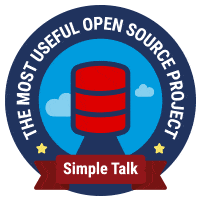 The most useful open-source project:
Open Live Writer – for blogging http://openlivewriter.org/
Restsharp, http://restsharp.org/ .RESTful APIs are the future.
JSON.NET. Because JavaScript can't parse XML
AsciiDocFX, http://asciidocfx.com/A book / document editor to build PDF, Epub, Mobi and HTML books, documents and slides.
PlantUML, http://plantuml.com/A component for very quickly generating all the common UML diagrams
EntityFramework.BulkInsert, https://efbulkinsert.codeplex.com/Bulk Insert for Entity Framework
LinqPad, https://www.linqpad.net/The .NET Programmers' playground
Finebuild, http://sqlserverfinebuild.codeplex.com/ SQL Server Build utility originally created by Ed Vassie
SQL Power Doc, http://sqlpowerdoc.codeplex.com/A PowerShell SQL Server & Windows Documentation tool, created by Kendal Van Dyke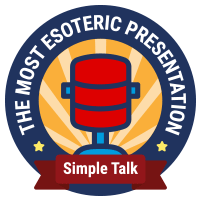 The most esoteric presentation at a tech conference in 2015:
Adam Machanic – Query Tuning Mastery: Clash of the Row Goals, SQLBits
Mark Whitehorn – Analytics Master Class-exploiting exotic patterns in data, SQLBits
Cortana Analytics Deep Dive: Preconfigured Solutions- 'dedicated to pre-built solutions and APIs for natural interactions to … engage your customers through natural interactions.'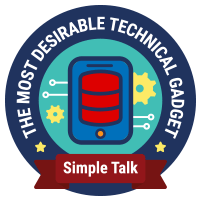 The most desirable technical gadget of the year:
Lenova Yoga laptop
Raspberry Pi 2.
DJI Phantom UAV Drone.
IPad Pro
Synology DS415+
Microsoft Band 2
Microsoft Surface Pro
Bowers & Wilkins P5 Bluetooth headphones
Reached a decision? Cast your votes here! Remember, voting closes on April 6th.