Scott Shaw's IT career began in the late 1990s, when he was given an opportunity to work for a small consulting firm. From there, he was swept up in a maelstrom of IT startups and, though it was here that he first came across SQL, it took another five years working variously as a server architect, network architect and Oracle DBA before he finally settled down as a full-time DBA.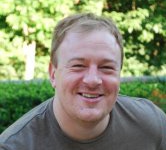 A well-known member of the SQL Server community, Scott has spoken at various SQL events, including the first SQL Rally in Orlando. He is a regular blogger (blogofshaw.blogspot.com) and he occasionally teaches at Washington University on the Center for the Application of Information Technology (CAIT) program.
He now works as a full-time SQL Server team-lead for a healthcare company in Saint Louis.
---
RM:

Do you think the accidental route is still the most prevalent path to becoming a DBA?

SS:

Though I don't have any research numbers to quantify my statement, I'd still say the accidental DBA is the most prevalent path to becoming one. I've worked with people who have had DBA work thrust on them and my experience has been that they may complain but they don't really mind. They know and understand the value of that experience.

As a consultant, I've worked with companies with accidental DBAs, and they are rarely willing to give over the DBA work even though it isn't their primary function. I've also seen a lot of people become DBAs through internal hiring. Anytime we have an opening in our company for a DBA it generates a lot of buzz. I like to think it's because I'm the team lead and people would love to work with me, but I have to be realistic and know that the title of DBA generates respect in the IT community and is also a good career move.

RM:

Is it unusual to see people queuing up wanting to be a DBA?

SS:

It's not unusual for someone to transfer to our DBA team from service desk or server operations, work a couple of years as a DBA and then move to a job with a 20% to 30% pay increase. When they leave they become a professional DBA and it's their career for life.

That being said, I think being a DBA is one of the best paying careers someone can have without requiring any formal training. I have yet to hear of a university or any technical school offering training specifically to become a DBA – obviously I'm excluding the wealth of training you can get through the SQL community, but even that training won't provide you with a degree. They may provide classes on data modelling, data design or database concepts, but there is no formal degree for being a DBA.

RM:

Can you tell me a little about your job and how this differs from other DBA work that you know of? What database software do you use?

SS:

My current job as a DBA doesn't differ much from my other DBA jobs. It still has the same requirements and some of the same challenges. What is different is the scope of the work and the type of databases we support. I'm in healthcare, so the industry exposes me to a lot of unique environments.

We have databases for hospital food distribution, databases for pre-natal care, databases for electronic records and databases for patient monitoring. In fact, we have over 300 unique applications running on over 400 SQL Server instances.

Management is the same for individual servers, but it needs to be spread out. Automation is always a challenge and we are constantly reviewing tools and ideas to help automate our tasks. We worked with PowerShell, Red Gate Toolbelt and Idera products.

We also use custom T-SQL scripts, SSIS, MDW and pretty much anything else we can get our hands on. I'm always trying to improve the environment to make it more manageable. It's a difficult challenge and it's true when they say that change is the only constant.

RM:

What about future opportunities? What excites you? Are there aspects of technology you work with, or your job, that make you fed up?

SS:

I'm excited about the future opportunities. Data is growing exponentially and with increased needs, so I think if you work with databases you have a good future career ahead of you. There are significant challenges. You have to enjoy learning. You can't rest as a DBA and maintain the status quo. You need to stay ahead of the curve and keep your skills modern.

One thing I find depressing is when I witness upper-management and executive level people who have very little technical skills or background and who view database administration and support as a commodity or necessary evil. I think this is true especially for SQL Server. I've had a number of management people outside of the database department make a sarcastic comment about how difficult it is for a SQL DBA to simply spend all day clicking "next…next…close".

They don't understand how costly it can be for an organization to not take care of their data, or make sure access to data is running well and is available. Some do get it but most don't. SQL Server has been relied on for years as the easy database to set up and deploy (particularly when compared to Oracle). As Microsoft is trying to move into the data warehouse market and as databases are getting bigger and bigger, I'm seeing many executives hesitant to regard SQL Server as a viable solution. As a SQL Server DBA I cringe when executives look at my role in the company as second-class and under-appreciated.

RM:

Are there things in your career that you would have done differently?

SS:

In all honesty, I don't know of any way I could have done things differently. I guess looking way back I was interested in literature early on and wanted to be a teacher, so I attained a Master's Degree in Literature.

I don't necessarily regret doing that because it helped shape who I am, but maybe if I could do it again I would have been more practical. It's ironic, because in the mid-1990s, right when Microsoft was taking off, I was living in Seattle, but as an artist wanna-be and not as a techie. I wish I had the foresight to have gotten involved in computer work back then – my older brother was into computers from the very beginning and still is, so I had plenty of access to them.

If I had started in technical work earlier then things would have been much different and I might have spent less time being hungry and poor. It wasn't until my 30's that I went back to school and received an MS in Information Systems Management. Trust me: it is a lot harder to get a degree when you're 35 with kids than when your 20 with no kids.

RM:

What would you say are the main characteristics of an exceptional DBA? Why do you think these qualities are so important?

SS:

I see three main qualities of an exceptional DBA. The first is a thorough understanding of the technology. You have to know your stuff, that's the foundation. Second, you have to be good with your customers. You have to be able to take the technical foundation and transfer it into good troubleshooting skills. Finally, you have to be involved in the community. You have to get out of your cubicle and give back.

An exceptional DBA is willing to put themselves out into the community to help others. They need to overcome any fears of criticism or public speaking and give back. For me, taking time voluntarily to give back to the DBA community really is the exceptional part.

RM:

What achievements are you most proud of?

SS:

Does living this long count as an achievement? I've had some close calls.

RM:

Have you been a stunt double or something?

SS:

I wish! If I was then I would have least been paid for my self-destructive behaviour. In reality I was just very careless growing up. I was a bit of free spirit and probably took the starving, binge drinking literary lifestyle a bit too seriously. At one point in my life I just assumed all my work would be published posthumously.

Actually, my number one achievement was making the career switch to IT. I cannot express enough what it has done for me in my life. It has allowed me to provide for my family way beyond anything else I could have done at the time, as my options were very limited.

When I look back on all the jobs I went through and the effort I went through to get a degree, I'm amazed I am where I am. I feel lucky and blessed. I've had a lot people help me along the way and I'm grateful for them. It is a bit frightening that I may have another 30 years of this. Who knows what the industry will look like in the year 2040. I'm still proud of what I've accomplished so far.

RM:

What do you see yourself doing in 30 years time?

SS:

I've considered this a lot and don't have an answer. A pension is out of the question so there is little incentive to stay in one spot, doing the same thing for a long time. The question is whether I will want to stay in a large company or move to a smaller one, or whether I want to continue down a technical track or move into a more managerial role.

I think some of these questions will be answered for me, but for others I may have a choice. I enjoy getting involved in the SQL community but, to be honest, it can be very stressful to do community work while still maintaining a full-time job and raising a family. Still, the community work I'm doing now is a long-term plan and something I hope to do far into the future.

Technology will also affect my course. If you think of how much technology has changed in the last 30 years its daunting to think where we will be in the next 30 years. Adaptability is critical. In order to last another 30 years in IT you'll need to constantly adapt and always keep an eye out for new opportunities.

RM:

Why do you think it's important to participate in the SQL Server community?

SS:

Well, this question is asked all the time and the answer is always the same. I want to give back. But also, I think the more we talk and gather as DBAs the stronger our industry becomes. There is no DBA union and for me the community is the closest we can get to organizing. I don't mean so that someday we can strike, but instead, we gather so we can make each other better. The sum is greater than the parts.

As I mentioned before, there is no DBA degree so the community represents that common knowledge bringing us together in a common trade. We learn best practices and skills based on others who have already been through the journey and it helps define what it is to be a DBA. No one else can define it for us.

Involving yourself in the community is a very personal decision. I guess you can say I've fulfilled most of Maslow's basic needs and it was time for me to self-actualize and work towards more abstract needs. Like I said previously, I've got 30 more years of this and I get bored easy, so what better thing to do then jump into the SQL community and prop myself up for ridicule?

RM:

It's said that most DBAs live chaotic lives, in that they always seem to be on call. Is it the same for you and have ever considered a change of career?

SS:

Believe it or not, my current position has a slower on call than any other job I've had. Don't get me wrong, I've paid my dues and this job still has some nasty situations. When things go down in a hospital it isn't good. Still, the chaos in my life is more with raising children than with being a DBA. I also have a wonderful team and we help each other out, so no one person is saddled with all the work. Our on call rotation lasts a week and there are 5, of us so I'm only on call every fifth week. That's not bad.

I wouldn't say I would change careers, I'd say more like I would have no career at all. I love my work but I love even more just doing what I want to do. But then I'm not independently wealthy, so I'll stick with being a DBA. With that being said, I do love being a DBA and it's a great career to have. I feel privileged to have been able to maintain it and succeed at it. My son is getting to the age where he starts thinking of what he wants to do when he grows up and he has said he wants to do what I do (I don't think he quite understands what I do – kind of like my manager). I think being a DBA is a career I'd recommend to him.

RM:

How would you make money from your skills if you weren't in the job that you now?

SS:

Good question. If the bottom completely fell out of IT tomorrow and all database work was suddenly automated and performed by glowing knowledge cubes, I would probably start a company providing 24/7 support for glowing knowledge cubes. On second thought, I would go into healthcare IT. I would go back to school to get a quick degree in hospital administration and then work technical support for hospital functions. I think it would be an exciting and challenging area to work in. It may not pay as well but it would certainly be a growth industry. Another option would be BI and data warehousing. Healthcare especially will be showing exponential growth in BI needs due to Meaningful Use requirements.

RM:

Is there any moment or event, either in IT or computer science, you would like to have been at, and why?

SS:

I would have liked to have been a secretary with stock options when Microsoft first started. I also would have liked to have been working at Facebook when it first started. Now that looked like a party. I would have loved to have been at the start of any of the major IT companies. Companies have lifecycles and it would have been great to be part of the beginnings of something like Google. It would have been great to be part of the vibrant, intellectual atmosphere, and knowing that you were part of something influential. You were working hard, being creative and making money but, most of all, having a fun time.