Last year, I blogged about a conference that I really liked: Music City Code. You can read that blog here, and all of it still applies… and more! This year, Gaines Kergosien (@gainesk) and his team have expanded into Music City Tech, taking things in a direction that I hope my followers and blog subscribers will really get into: Music City Data. Music City Tech takes place May 31-June2, at Vanderbilt University in Nashville, TN.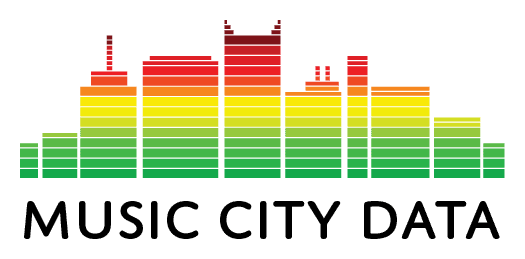 Music City Data focuses on the data platform as a whole. Big data trends, modern data management, self-service business intelligence, machine learning, and any other data-oriented topics that a person working in the data platform needs to know.
Kevin Kline (@kekline), will be will be heading up the effort to make Music City Data a success, along with help from Joe Webb (@joewebb), and I. We will be doing everything we can to make sure that we get a set of sessions that you want to attend and learn something from.
Here is where you come in. We need speakers on any data related topic, in a full range of areas including design, implementation, performance tuning, configuration, coding techniques, data science, future trends, and any other data related angle your creative mind can come up with. The targeted vendor's platform is: any. SQL Server, Oracle, MySQL, RedBrick, Snowflake, or any technology you are passionate enough to speak about will be considered. The call is open already, and closes March 1st (the link is here).
Personally, as much as I have enjoyed Music City Code in the past, I am stoked for this year's event. First off because there will be more data! There will always be at least one data-oriented session going on, if not more than that. But beyond that, if you attend Music City Data as a speaker or attendee, you also get all of the sessions at Music City Code which is developer oriented, and Music City Agile, which is centered on agile though leaders, coaches and trainers. So, unlike most of the conferences I attend, you can get your fill of data topics AND designing websites, writing applications, and sessions on how to manage your Agile project.