We're once again running our popular SQL in the City event online, so that the Redgate and data platform community can benefit from free training in a virtual setting.
On December 13, we'll be live-streaming from Redgate HQ from 11am-4pm GMT, and again from 6pm-11pm GMT. Technical sessions will dive into the latest Microsoft SQL Server releases, and cover topical issues such as DevOps, data compliance, protection, and privacy.
Redgate's SQL in the City Streamed 2016 virtual event was enjoyed by over 3,000 attendees who tuned in from all over the world. While it's true that face-to-face events are fantastic for an immersive learning experience and great networking opportunities, last year's livestream attendees called out some clear benefits of why they enjoyed tuning in virtually:


SQL in the City Streamed welcomes back last year's top presenters, including Data Platform MVPs Steve Jones and Grant Fritchey, as well as new experts. We're proud to have four MVPs among the speaker line-up for the virtual event on December 13.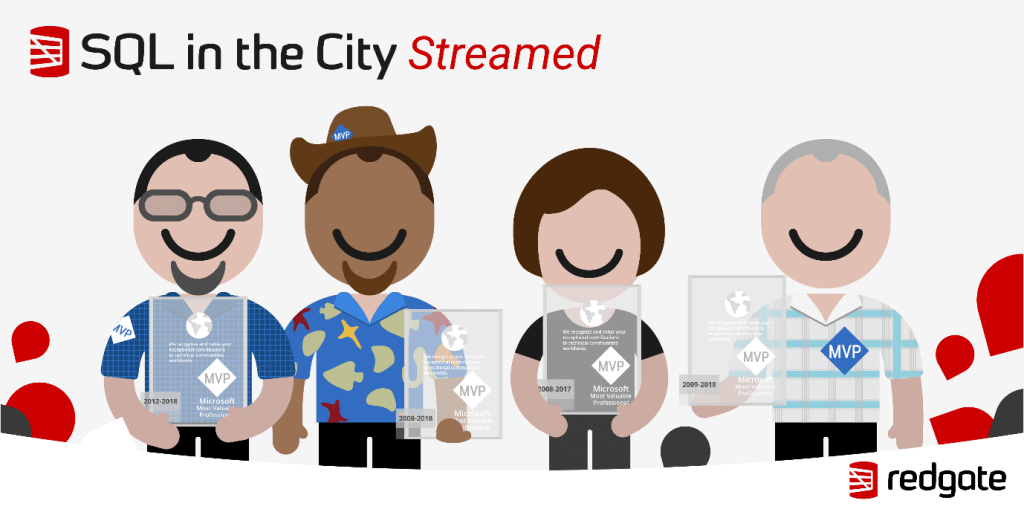 The session content will be relevant to those working with SQL Server databases, and our aim is to provide you with the knowledge to solve your technical challenges, and help you deliver value quicker while keeping your data safe.
The sessions will start with Redgate's CEO Simon Galbraith, who will present the keynote, which will introduce to you Redgate's commitment to helping organizations with data privacy and DevOps.
Grant Fritchey will then cover why code standards are important, and show how code analysis can help. Steve Jones will also share his knowledge of rapid database provisioning to enlighten viewers on how DBAs can become DevOps heroes and heroines.
Following this, Simple Talk Editor Kathi Kellenberger will take to the airways to present her top tips on the SQL Server performance metrics you should be monitoring.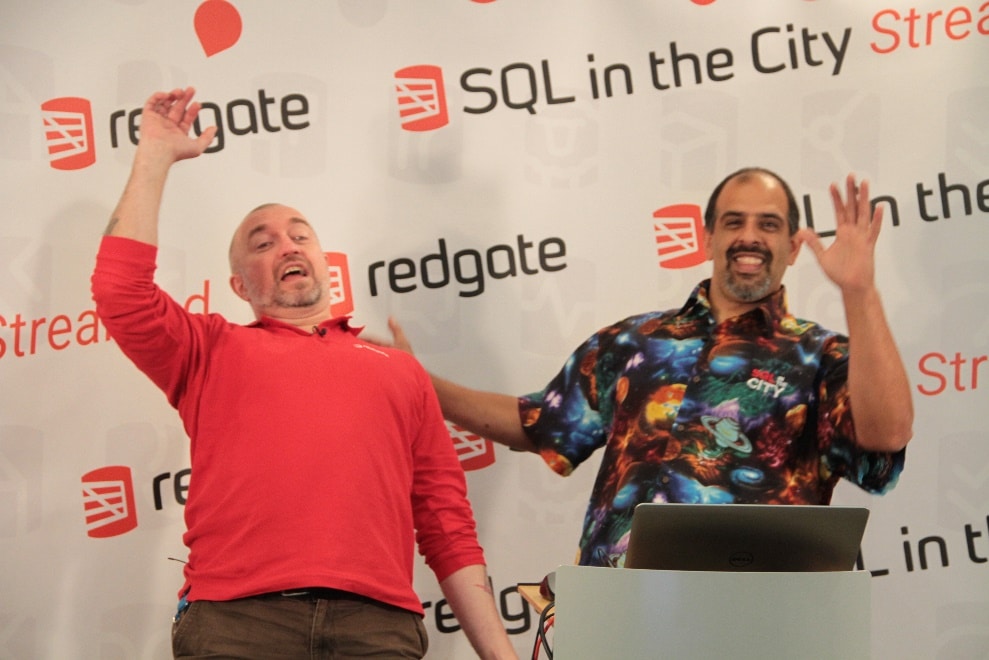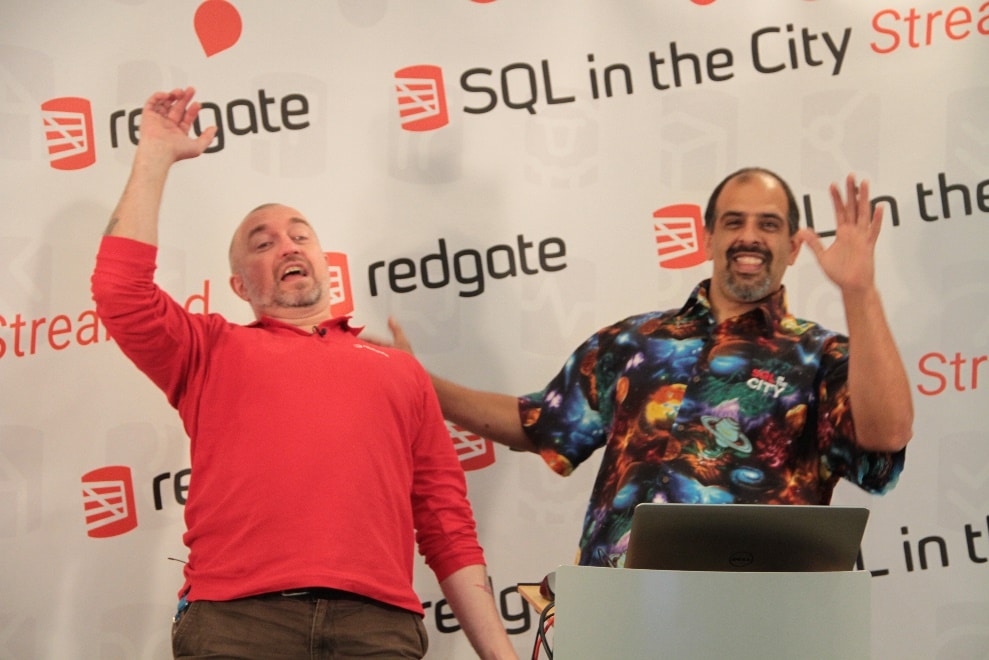 The screen will then fill up with Grant and Steve, who will be joined by Richard Macaskill, Product Manager of SQL Clone. They'll present the hot topic of database DevOps and explain how it helps with compliance. This will be especially relevant for those who are getting their organisations ready for the new GDPR legislation.
Next up will be Steve Jones alongside Tugberk Ugurlu, Technical Lead at Redgate and Visual Studio & Development Technologies MVP. Together, they'll cover the latest feature updates in SQL Compare and support for SQL Server 2017.
Tom Austin, Pre-sales Engineer, will then be joined by David Simner, Technical Lead, to show you how to extend DevOps to the database through automated deployments, with demos of Redgate tools including SQL Source Control.
To conclude the virtual event, I'll join the speakers to recap on session highlights and take questions from those tuned in. Viewers can ask questions instantly via Twitter by including the #sqlinthecity hashtag.
Now that twitter has increased its character limit, you can be more descriptive about what you want to know. Ask questions throughout the event on Twitter, and the speakers will answer them live and share their knowledge and insights with you and the thousands of others who will be tuning in.
SQL in the City Streamed will broadcast live for five hours and the agenda has been specifically designed to fit into your schedule. Whether you decide to pick out specific sessions and tune in from your desk, or gather your whole team to watch together from a meeting room, or attend after work in your own time, be sure to register now, or recommend a colleague do so, so that you can benefit from SQL in the City Streamed for free.

All registrants will also be first in line to receive a free copy of Grant Fritchey's new SQL Server Execution Plans eBook when it's released in 2018.
The book will cover SQL Server 2017 and the new features in SQL Server 2018, and will no doubt be as well received as the previous editions, which drew comments like: "Exceptional details and comfortable writing style", "Five stars", and "Hands-down the Best".
Was this article helpful?