With the year coming to a close, it's time to reflect and look ahead. And what better way to do that, than by networking with peers, learning from industry experts and joining the discussions at online events?
Over the coming month, Redgate is sponsoring online events, running webinars and hosting a final Redgate Summit, so make sure you join us. Here's where you can expect:


Meet us virtually in Berlin November 30 – December 1, where Redgate DevOps Advocate Kendra Little will present a session about Innovations that Enable Speedy Adoption of Database DevOps at the enterprise:CODE virtual event.


Then virtually jet over to the US to listen to Joshua Buckner, Redgate Account Executive and James Phillips, VP of Corporate Technology at Mizuho, talk about Architecting Database DevOps in Complex Environments at the 2nd Annual Enterprise Architecture for Financial Institutions, North America, December 3 – 4.

Alternatively, join the largest online learning event on Microsoft Azure Data, Analytics and AI, the Data Platform Summit from December 2 – 4, where Redgate Advocates Grant Fritchey and Steve Jones will deliver sessions on topics including How to Deploy Databases using AWS DevOps Tools, and Adopting a DevOps Process for your Database.
For a Microsoft hosted webinar on how to Improve Data Efficiency with Database DevOps Solutions, you can also join Steve Jones, editor of SQLServerCentral, on December 3.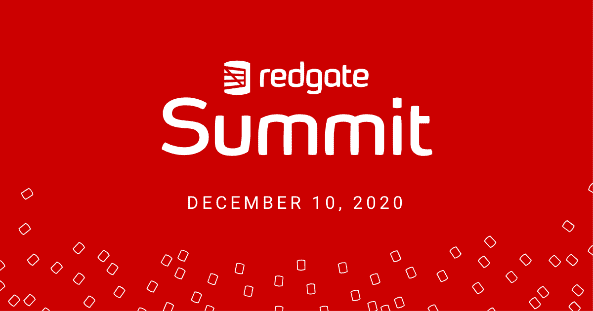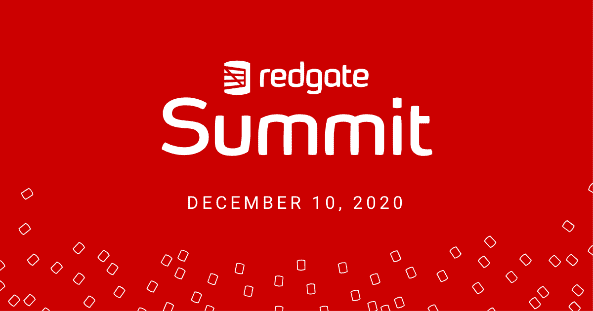 Our Redgate Summits over the course of this year have deep-dived into topics and discussed the challenges businesses are facing in this extraordinary time, all in short one-hour segments.
Our final Summit of 2020 on December 10 will talk about Creating a winning culture for 2021, feature two panel discussions on the value and ROI of database DevOps, and conclude with a session on Automating Releases Across the Database Technologies in your Organization.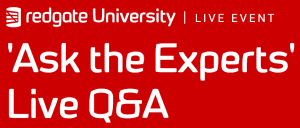 If you want to automate your database deployments but don't know where to begin, join the latest instalment of our Ask The Experts discussions on December 15. A panel of experts from Redgate will be available in this live Q&A to answer your questions and offer friendly advice on the subject. Register for your free place.
And closing out our 2020 events on December 16 or 18, a webinar will feature Redgate's Grant Fritchey and Owen Standage revealing More Gems from the SQL Prompt Treasure Chest.
The Redgate Summit and webinar sessions will be recorded and available for on-demand viewing, so make sure you register to receive the recordings so that you can share them with colleagues.
You can register for all our hosted events here!
Was this article helpful?