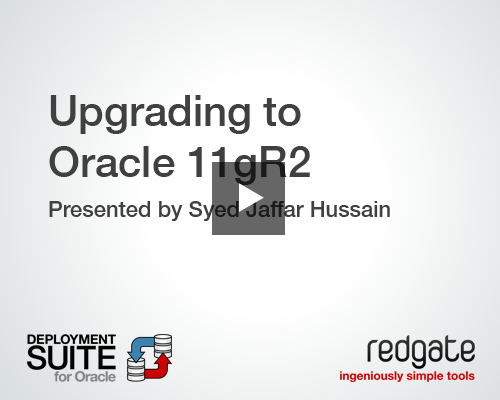 It has been a common practice and relatively a tough task for almost every individual Oracle DBA to decide whether to proceed or not with the upgrade whenever Oracle releases new version. The core objective of this presentation is to share my experience of upgrading 4 Cluster environments with nearly 200 databases to Oracle 11gR2.
The presentation is best suited for all those who are either about to upgrade, planning to upgrade or in the process of making a decision to upgrade their existing cluster environments to Oracle 11gR2. In addition to how you can make your upgrade a successful project, I will discuss all problems that we encountered and how we managed to resolve them while upgrading the very complex Cluster environments.
A Q+A session with Syed Jaffar Hussain follows the presentation.
This webinar was recorded live on 9 Feb 2012.