Update: Congratulations to Dimitrios for winning this week's caption competition.
It's that time again. We present a bucolic scene, you tell us what you think is happening, a grand time is had by all. Something to do with computing would be nice, but we're honestly not making it easy on you.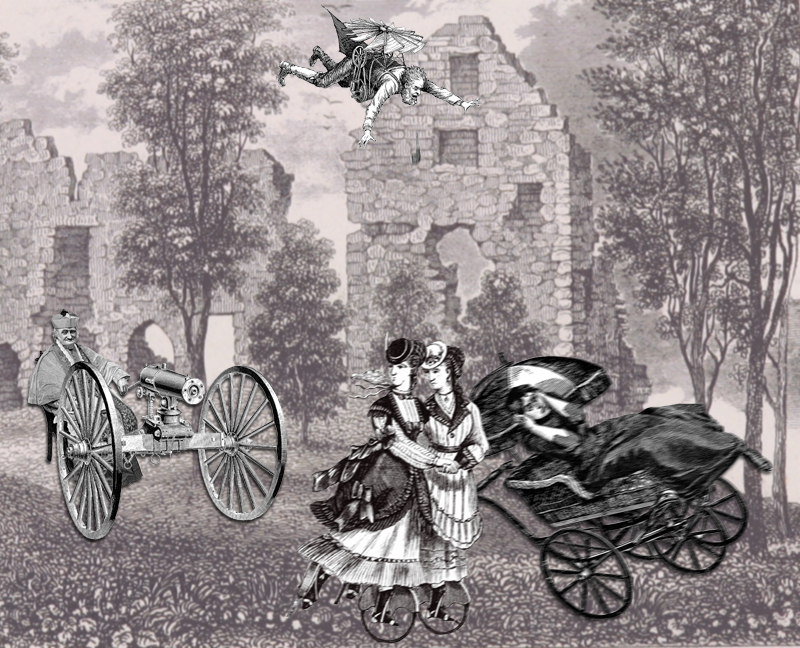 A few suggested bon mots to get you on your way:
It certainly wasn't the best corporate teambuilding day, but it wasn't the worst either.
Prior art is discovered for Google's driverless car, including a military application.
As he opened fire, Nigel thought back to a more innocent time, before anyone made changes in his production database.
Fresh air and exercise was more exciting before the current obsession with health and safety.
Leave your entries in the comments below- the funniest will win a $50 Amazon voucher.