Congratulations to Doug Tucker for winning this week's caption competition with:
Having caught yet another developer logged into a production database, Joe dons his DBA hazmat suit and prepares to deploy a different sort of logon trigger.
Please to be informing us what might be going on here. Anything faintly computer-themed will always help, but being funny is more important. The one that raises the most chuckles from our team of professional miseryguts' will win a $50 Amazon voucher. Get entries in before 5 p.m. UK time on the 30th of May to be eligible.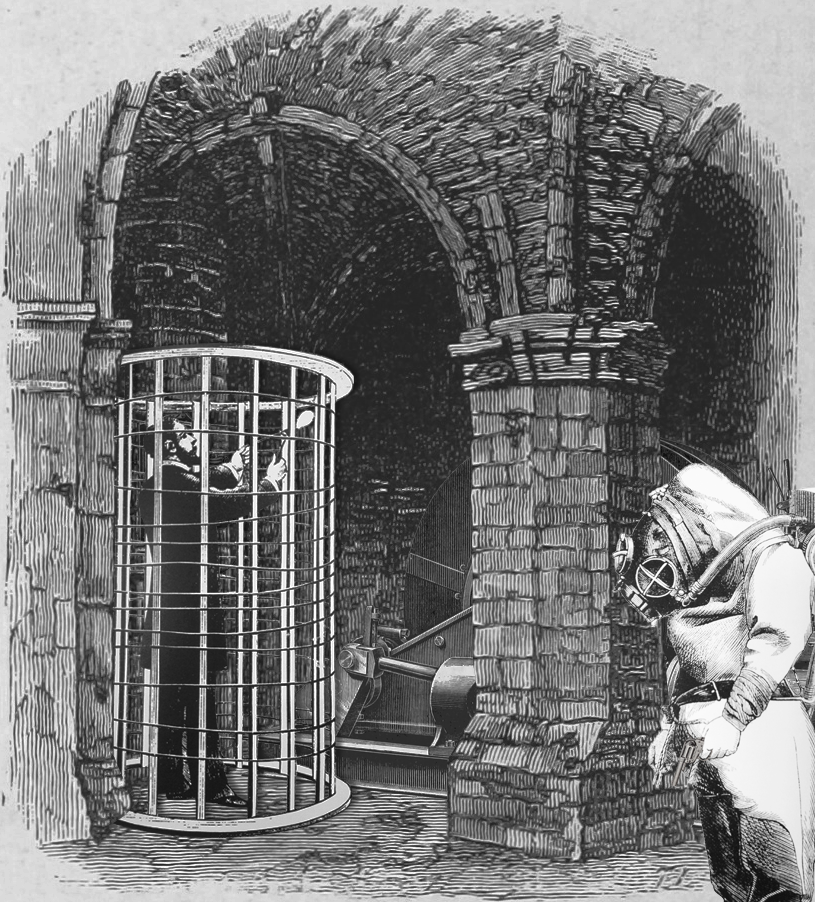 As ever, some suggestions to get you started:
He didn't know how developers kept getting into the server room, but by jove they wouldn't get out again.

Every time you build straight to production, it's ten minutes with the bees.

I know management's resistant to the cloud, but was burying the IT department this far underground really necessary?

After weeks of hunting, a group of highly trained Azure specialists capture the man responsible for branding.