What's going on here? There appears to be a hand, but what's it all about? You have to tell us, in as funny a way as possible, in order to compete for fabulous prizes ($50 Amazon voucher for the funniest comment).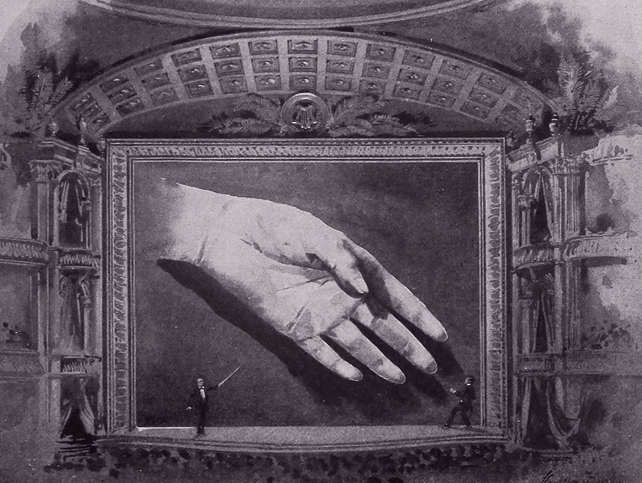 "I'll be honest, I just got the giant hand and the theater and didn't really plan beyond that."
"This is what happened to the last guy who touched our database."
When life gives you gigantic hands, make lemonade.
"Stop dancing Jeremy, I'm trying to make a serious point here!"
The original touch screen had some pretty disastrous bugs to work through.