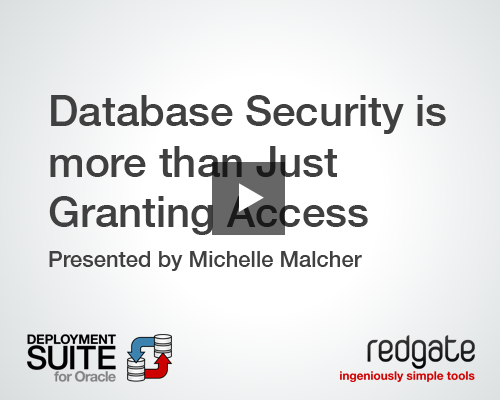 Michelle Malcher (Oracle Ace Director and a representative on the Oracle Security Customer Advisor Council for the Independent Oracle User Group) presents practical ways to look at security and implementing standards and procedures around the database environment to account for the security outside of the users, including secured environments for regulations and compliance.
Oracle 11g provides transparent data encryption at a tablespace level, and this webinar looks at how to implement this option to make it transparent to applications and users.
You will learn some quick steps on securing the database environment, a basic process for applying CPU security patches, managing permissions and roles from test environments to production, and encryption.
A Q+A session with Michelle follows the presentation.
This webinar was recorded live on 29 Feb 2012.