While it is very easy to create a "Form and a Report" on a single table or view (just follow the wizard), it is not always intuitive for end users that they should navigate to the form page to remove the record. A nicer solution is the one described by Anthony Rayner in this demo page. This solution uses a number of very simple dynamic actions to include a little trashcan on the report page.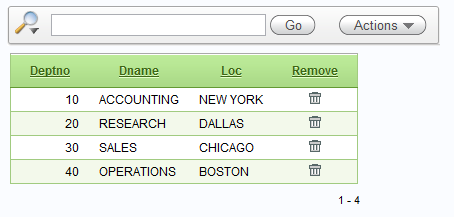 In the post on my blog I don't describe how to create the trashcan functionality in the report, this is already done by Anthony, but about how to handle the following error message: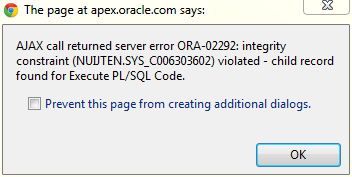 Please visit my blog to read the full article.