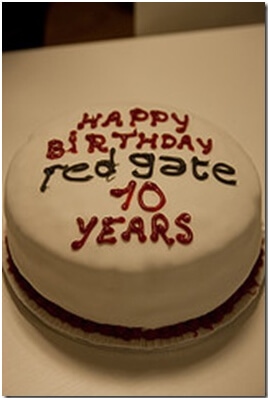 We've never been known to miss out on a chance to celebrate, so we had an office birthday party. We kicked things off with a company group photo. Now, getting 150 people into one shot isn't easy, but Dom our resident photographer/Usability Specialist was up to the challenge. We filled the ground floor reception and two flights of stairs, those on the top trying not to look down for too long as it was pretty high up.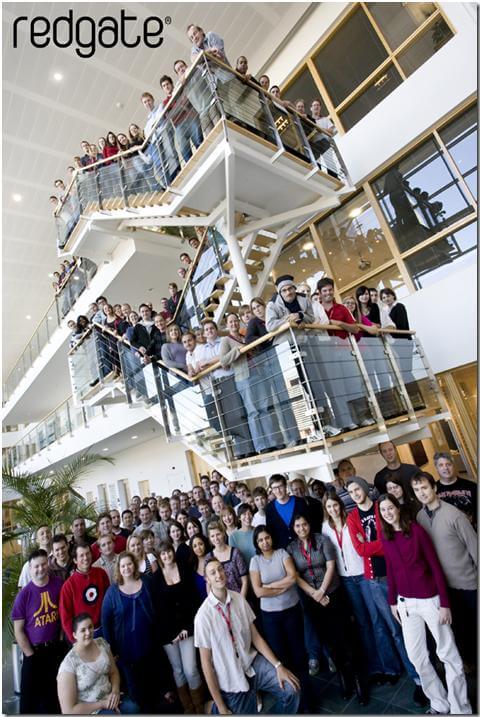 Next came lunch. The Red Gate Chef laid on a red themed menu including red snapper, red onion tart, red meat and red wine stew, red pepper surprise. And there's more – red jelly and ice cream for pudding. Yum.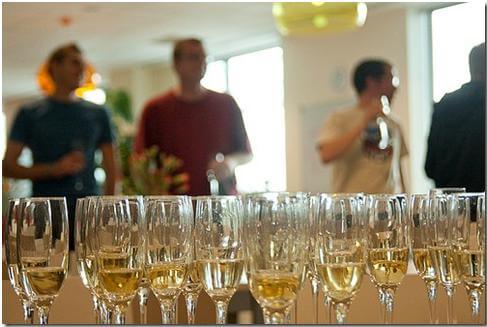 But now for the party. We piled into the SQL Servery once again and helped ourselves to a glass of champagne. Simon, one of our CEOs, said a few words to mark the occasion and then cut the cake (three cakes to be exact – there are a few more of us these days).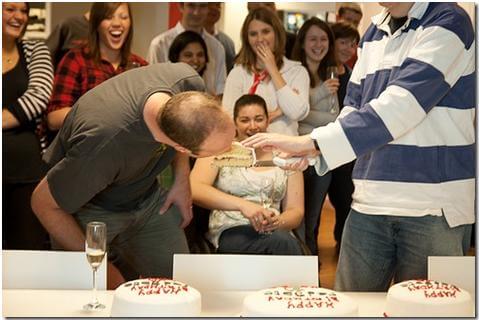 Then came the goodie bags. We all had a personalised t-shirt with our start date on and our Red Gate number (you're Red Gate's 100th if you're the 100th person to be hired). Mat in our design team had done an amazing job of fitting everyone's names into the shape of a large 10 on the front of the t-shirt. Cue everyone closing one eye and looking for their names.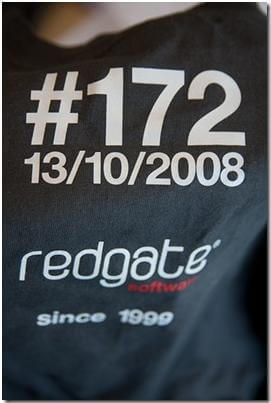 The last thing to do was to find things to put in our 10 year anniversary time capsule. Champagne corks and party popper streamers went in along with the day's local paper and half finished crossword. We printed out our photo board and floor plan too. Over the next few days it will fill up with all sorts of Red Gatey things, not to be opened again until 12th October 2019. Here's to the next 10 years!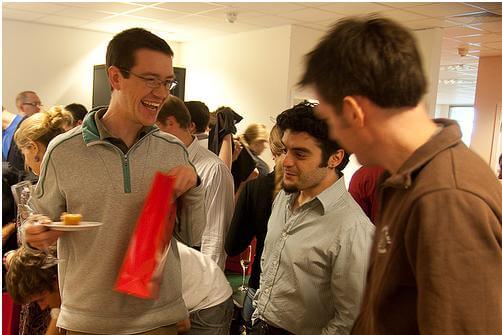 Post by Alice Chapman