1. Free eBook:
Brad's Sure Guide to SQL Server Maintenance Plans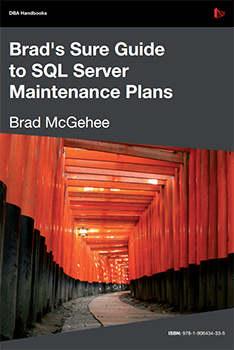 Let Brad McGehee take you on a comprehensive tour of the SQL Server Maintenance Plan Wizard and Designer.
Find out how the Maintenance Plan tools let you configure and schedule core database maintenance tasks such as integrity checks, index reorganizations and rebuilds.
Learn the correct uses for the tool and find out where more advanced solutions, using T-SQL or PowerShell scripting, would be more appropriate.
2. Free trial: SQL Backup
Fully verified, reliable backups
High-performance compression, so you can compress your files by up to 95% for faster, smaller backups.
256-bit AES encryption for the protection of your data against unauthorized access.
Network resilience to make the process of writing or copying backups across flaky networks fault-tolerant.
3. Get your free stuff here