Since 2018, over 1,400 SQL Server professionals have provided valuable insights into how they monitor and manage their estates, and what challenges they're facing, through the only industry-wide survey of its kind.
The results of the survey have not only benefited the community but also helped us better understand how we could shape our own product development to deliver more value where organizations need it.
When we last ran the survey in 2019, we gathered a wealth of information, culminating in the following key insights: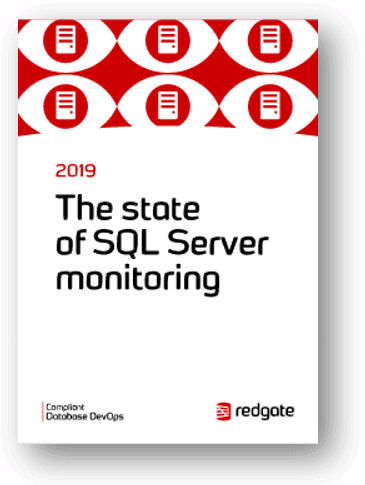 Organizations are using multiple database systems. While SQL Server was the most used platform, Oracle usage had increased by 20%, and PostgreSQL and MongoDB had also seen a rise.
Estates continue to grow, with the majority increasing the number of servers they manage and expecting that to continue.
Monitoring is key to managing large estates, with 60% of organizations using 50 or more servers saying the pay for a monitoring tool.
Use of cloud technologies is increasing with 15% more companies using cloud-based servers for at least part of their estate.
Migrations to the cloud and migrations to newer server versions came out as the biggest challenge database professionals faced over the coming 12 months.
How has this changed in 2020?
As we navigate the myriad of challenges 2020 is throwing at us, we want to understand how priorities may have changed this year across database platforms, not just SQL Server.
Have changes to the way we work prompted an increase in cloud usage, for example? Do more people need access to monitoring tools? Have your business priorities impacted estate growth?
The 2020 State of Database Monitoring survey is now open for you to give us your insights into how you're currently tackling your server, instance, and database monitoring.
Complete the survey and you'll receive an exclusive advance preview of the 2020 Report, and your name will be entered into a draw with a chance to win a $500 Amazon voucher. Plus, for each submission we receive this year Redgate will donate $5 to the World Health Organization's COVID-19 Solidarity Response Fund.
The survey will run until midnight GMT on April 30, so visit us online and have your say on the state of database monitoring in 2020.
Was this article helpful?