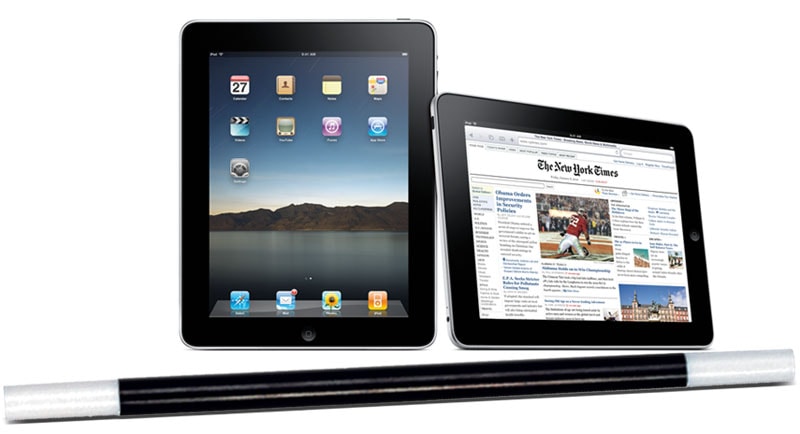 On the 27th of January, Steve Jobs, whilst  demoing his new iPad, declared that hyperlink navigation is "magic".  In response, more than a thousand geeks cheered and applauded.
How can this be?
Although the iPad is a nice little piece of technology, it's hard to see what is "magic" in leafing through the Times or accessing the same Google Maps that we have been using for years… and yet,  Steve Jobs manages to make it look exciting.
More, he confidently states that his product will offer the BEST browsing experience despite it not supporting Adobe's Flash player (thus discarding a vast majority of web sites), and gets away with it.
What is this incredible marketing trick? Am I the only one puzzled by this?
For years, Apple have carefully crafted their story around the awesomeness coming from the simplicity of their products. The message is dispatched consistently through all communication media: a simple and awesome product, a simple and clean website, simple cool-effects in keynotes slideshows, a simple white display in Apple stores, and even Steve Jobs' simple and cool outfit.
A tribe of fans have emerged, bought in to these core values. Steve Jobs has became a model to follow for entrepreneurs. His way was the way to go.
This was all good, when it was true. However, on the 27th of January, it became a brainwash.
The hype and secrecy surrounding Apple development has built a hypnotized audience that is ready to be impressed, want to be impressed, and will be impressed by anything. Is this the secret of entering a new market? Can marketing effort alone make up for a poorly featured V1 product?
I hope not.